Good Tuesday, folks. We are tracking a cold front across the state today and this front will bring a few more storms with it. As we get ready to say goodbye, July and hello, August, we find a brand new pattern taking control. It's a pattern skewing wetter than normal and cooler than normal.
Let me start out by reminding you the comments section is now open for registration. You must be registered and approved via a working email account in order to be able to comment. Many of you have already registered, so let me hear what you think of the site. The weather forum board has a separate registration link associated with it, but you can keep the same name and email account on there, too.
Let's get down to the weather part of the program and roll from there. 🙂
Our front is slowly sagging to the south today, bringing the greatest threat for showers and storms to areas along and south of Interstate 64. Locally heavy rains will be possible as much cooler air filters in. Some areas may spend much of the afternoon in the upper 70s and low 80s.
Here are your tracking toys for the day…
The front sags to the south on Wednesday, but could still spit out a stray shower or storm in the west and south. Highs are into the 80s.
Low pressure then develops along the front and rolls eastward for Thursday and Friday. That brings rounds of showers and thunderstorms from west to east across the state. Heavy rainfall is a good bet during this time and some areas may pick up 1″-3″ of rain.
The NAM only goes through Thursday night, but is showing some hefty totals along and south of Interstate 64…
That's probably a little overcooked, but you get the idea of some decent rains falling for many areas.
Another system will then follow that up for over the weekend and this will bring more rounds of showers and storms across the region. One more system may dive in early next week…
One thing to watch will be the approach of a tropical system off the southeastern seaboard. The system in question is still developing in the Atlantic…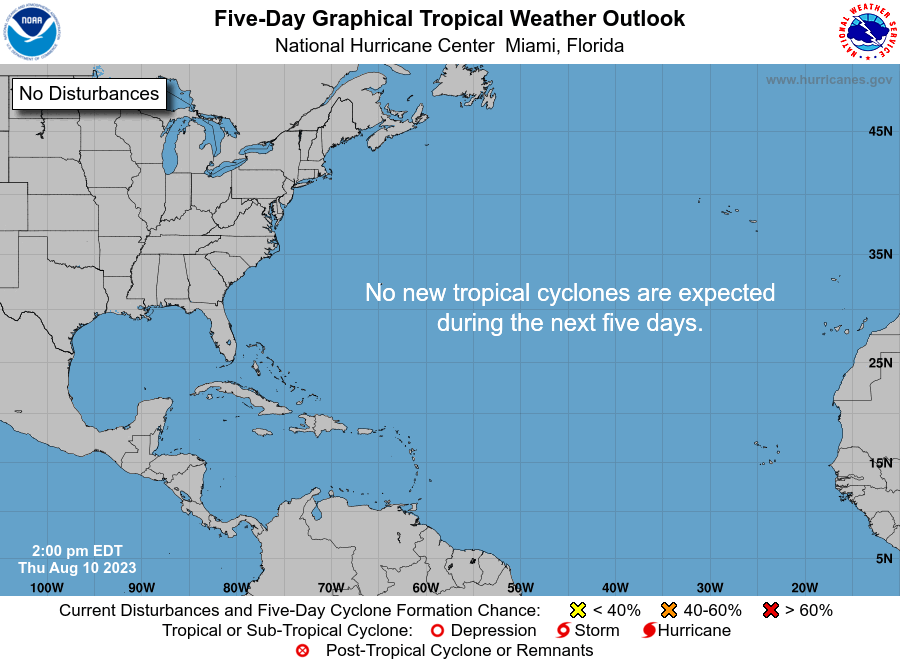 That could have a big impact on the overall pattern, but we won't know the extent of that for a few days.
One thing remains the same, temps look  to average below normal from late week into the first several days of August…
I may throw you guys another update later today, so check back.
Make it a good one and take care.