Good Sunday to one and all. The current weather pattern is more fitting for sometime in September than it is for the start of August. This is normally the hottest time of the year, but the setup will keep our overall temps averaging below normal through the upcoming week. This will also come with the threat for a few showers and storms.
Before we get to the local weather, let's get the latest on Isaias off the southeastern seaboard…
This storm is battering the east coast of Florida as it crawls northward with the center just off the coast. This will head toward the Carolina's later Monday and Tuesday and I suspect it will have a pretty big impact on those areas, especially South Carolina. The interactive radar will allow you to go right into the storm and track it on your own, including access to live storm chase cams.
Back here in the Bluegrass State, we have temps today ranging from the mid 70s to low 80s for afternoon temps. Keep in mind that our normal high temps are in the 85-90 degree range, so this is some of the good stuff.
Scattered showers and storms will be around once again and this continues into Monday as another system drops in from the northwest…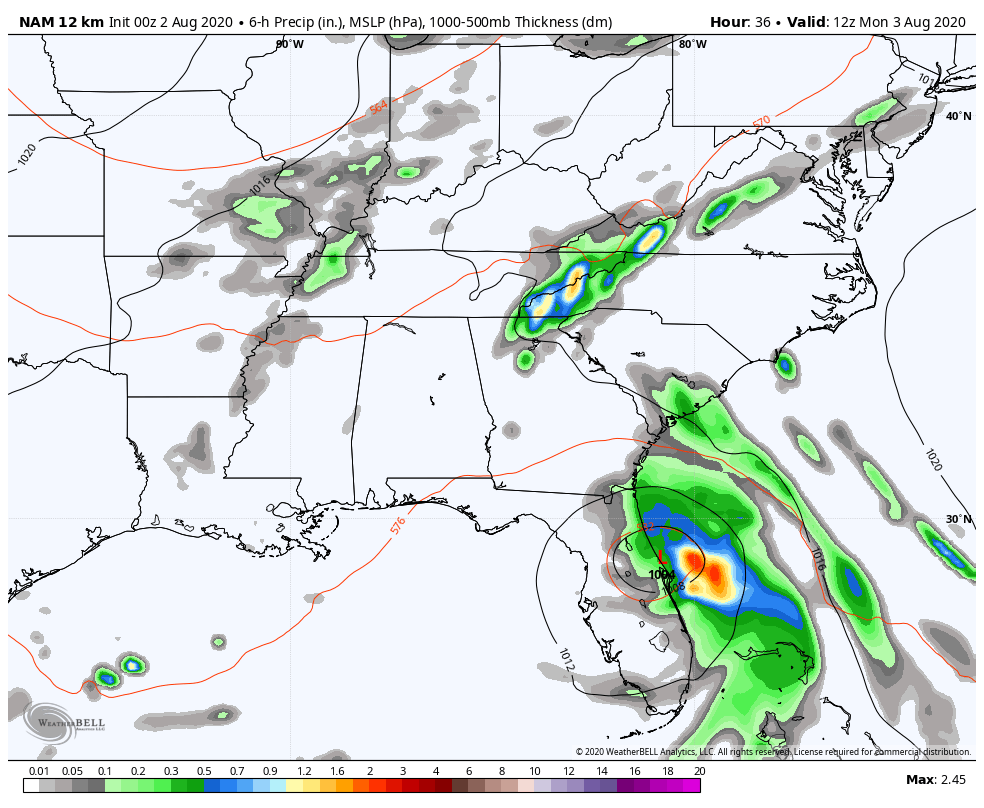 The setup for the rest of the week continues to feature temps coming in under our normal highs and lows. A few mornings may even dip into the upper 50s…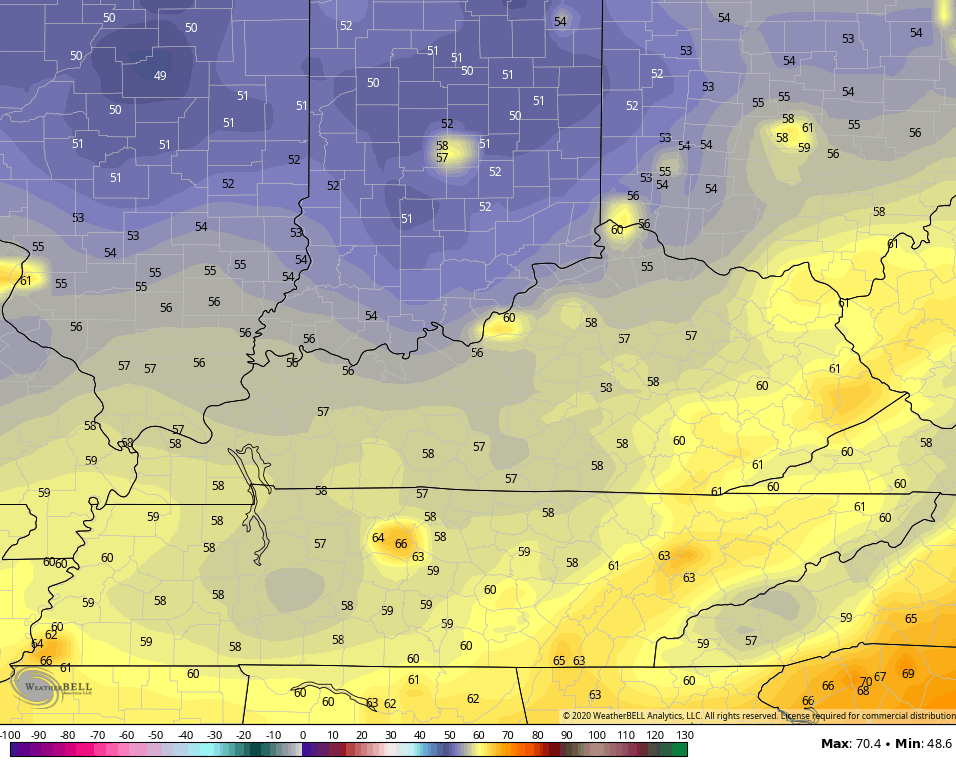 The EUROPEAN MODEL actually brings a few more upper level systems in by next weekend into early the following week…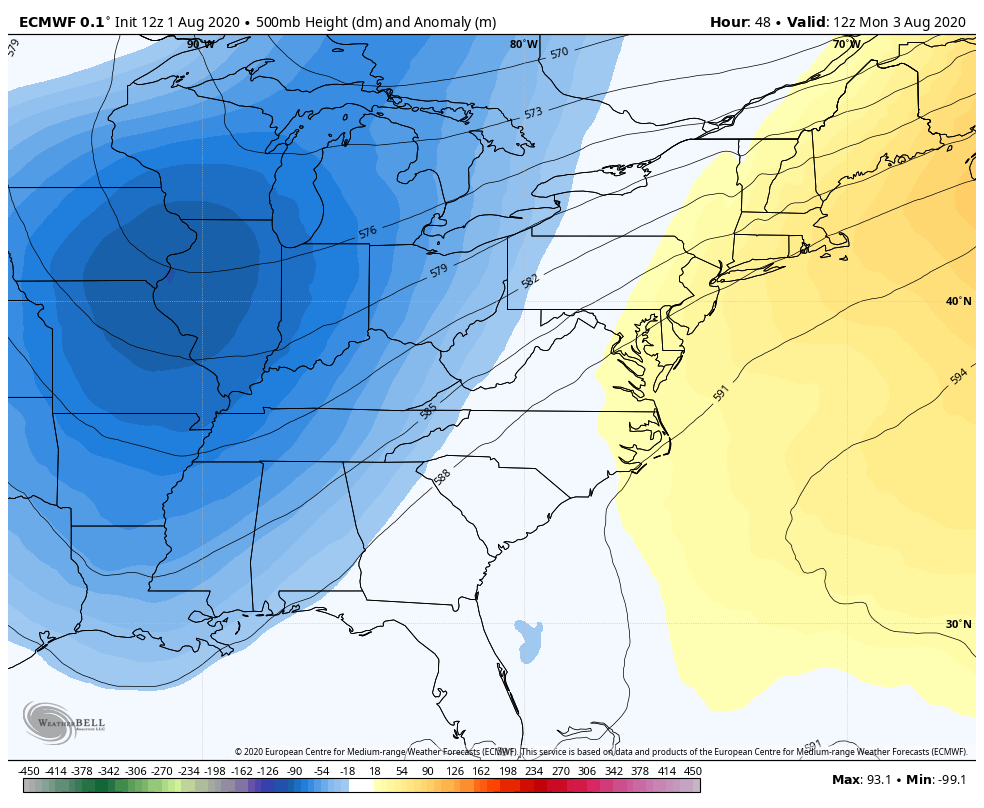 Later today, I'm going to post an update on how things are looking for the fall season just ahead. We'll take a look at one of the new seasonal models to see what it's showing. Fall? Already? Dang time flies when you're out here living your best life. 😉
Here are your tracking tools for the day…
Have a great Sunday and take care.