Good Sunday afternoon, folks. With cooler than normal temps with us in early August, I figured it would be a good time to take a little look ahead to fall. Yes, as hard as it is to believe, fall is just around the corner!
One weather tool we use is computer models. You see me posting those all the time in the short and medium range, but there are monthly and seasonal models, too. As you can imagine, the skill of these models leaves a little bit to be desired, but we are asking them to accurately forecast the exact pattern across the entire globe months in advance.
Still, they can give a glimpse into how things are setting up. One of those seasonal models is known as the CFS. The new version of this model is out, so I thought we would take a look at what it's showing.
Let's start with the month we are in. Obviously, the first week or so of the month is averaging below normal around here and for much of the Mississippi Valley and Midwest. The CFS thinks these anomalies will be hard to overcome and shows the month averaging cooler than normal as a whole…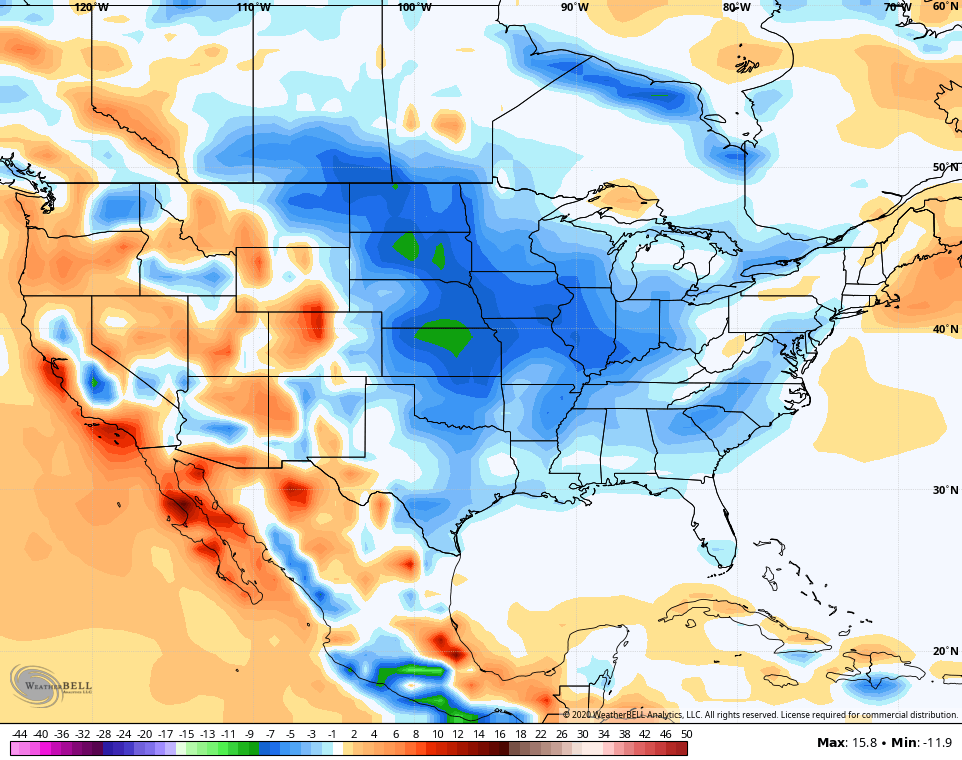 Again, that doesn't mean we won't have hot days, it just means that when everything averages out, it thinks the temps will be below normal for the entire month as a whole.
The cooler than normal look also shows up for September, but not as strongly…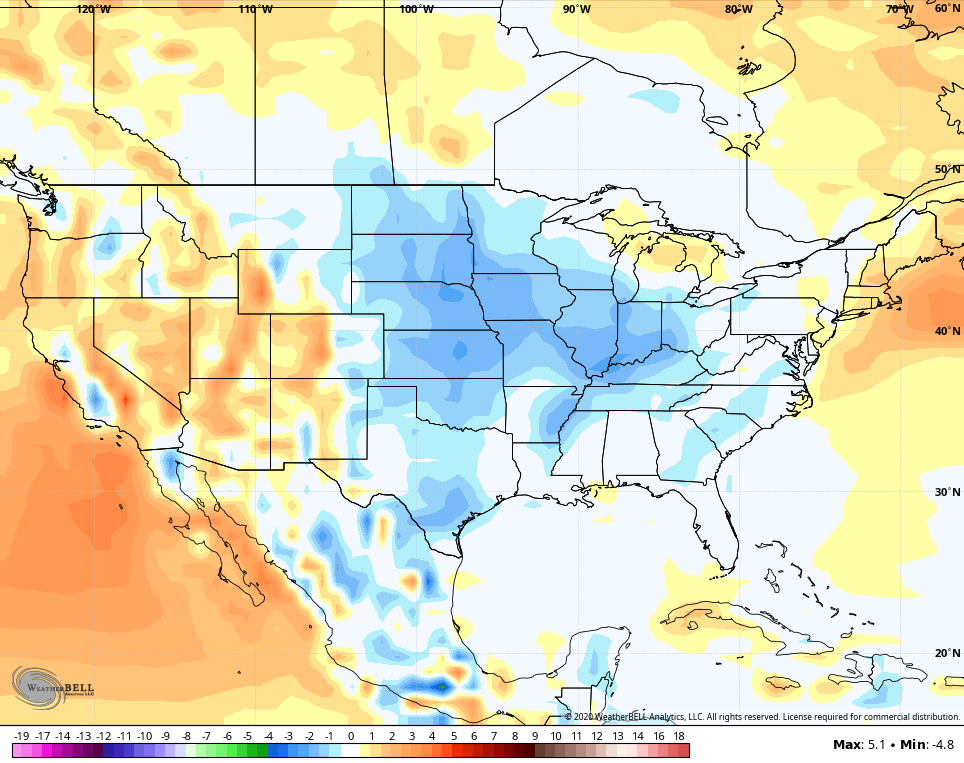 If you like some mild October days, the CFS shows much of the country averaging a little above normal…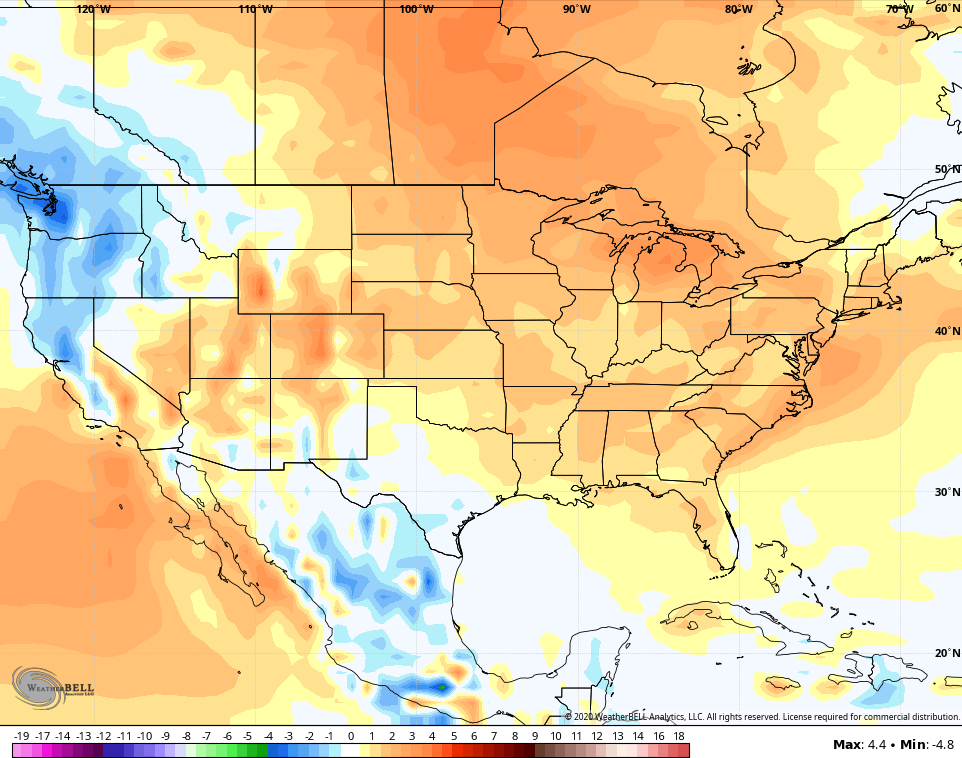 It then flips back to colder than normal for November, giving snow lovers hope for an early jump on winter…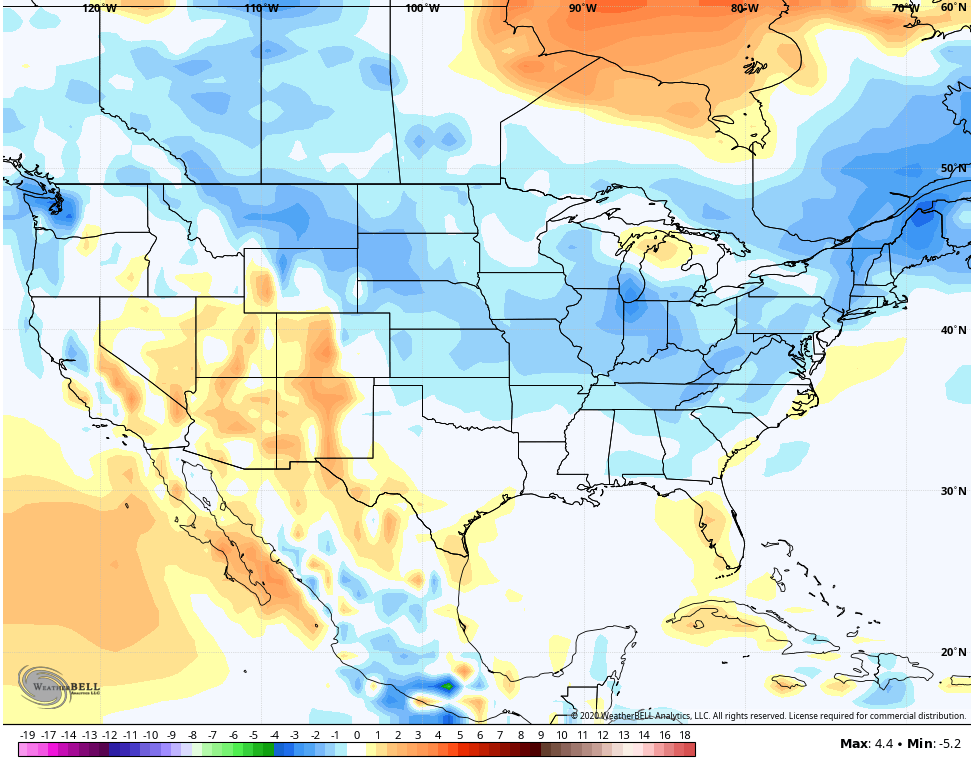 With such a hyper-active hurricane season in progress and likely to continue into fall, I suspect seasonal models (and all models), may have a big struggle on their hands.
For those new to KWC, we like to look way down the road and have a little fun with the weather. I will be posting additional seasonal models as they come in over the next few weeks.
I leave you with your Sunday scattered storm tracking toys…
Have a good one and take care.