Good Monday, everyone. Our September pattern rolls on into the first full week of August and I don't think too many folks are complaining. This pattern is complete with a tropical system rolling up the east coast. We will focus on all this and some sad news to report.
Let's begin with the weather part of the program. Temps today will be up a bit compared to the awesome 70s of Sunday. Highs today range from the upper 70s to middle 80s ahead of another system dropping in from the northwest.
This system will cause scattered showers and storms to develop. A few of those showers and storms could put down some very heavy rains. Here are your tracking toys for the day…
Winds will continue to be a bit breezy out there.
The threat for scattered storms will be with us again on Tuesday, especially across central and eastern Kentucky. Highs may not make it to 80 in some areas Tuesday and Wednesday as our deep trough settles into the region. Overnight lows will drop into the 50s for a few mornings…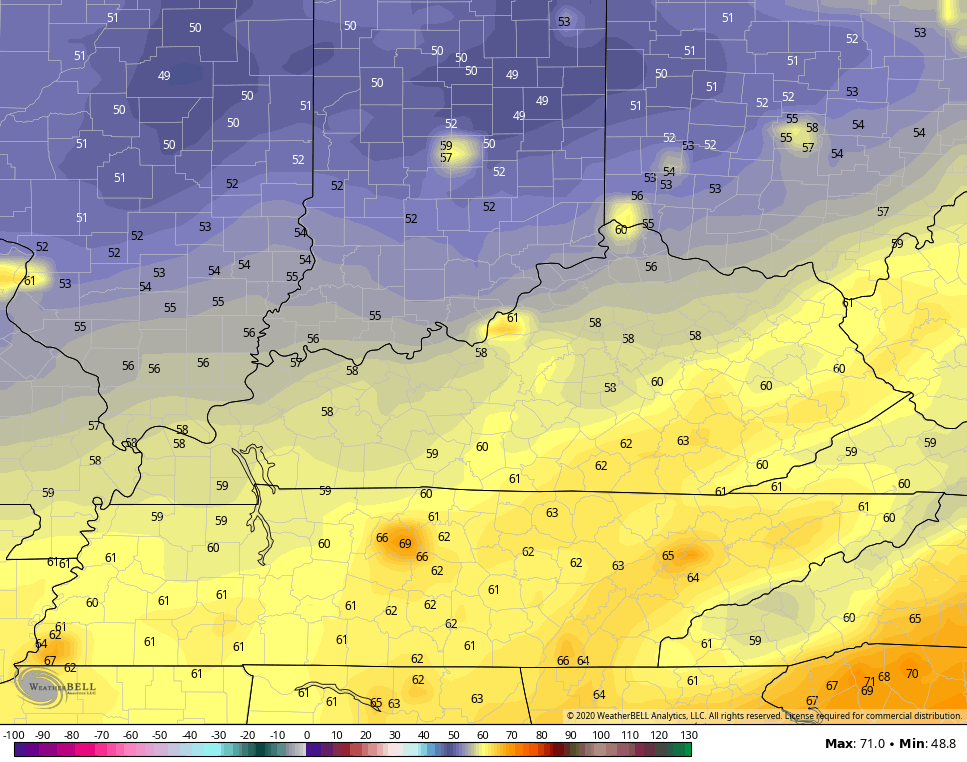 Lows in the 40s may show up just to our north.
As temps recover some by the end of the week into the weekend, additional rounds of showers and thunderstorms also show up…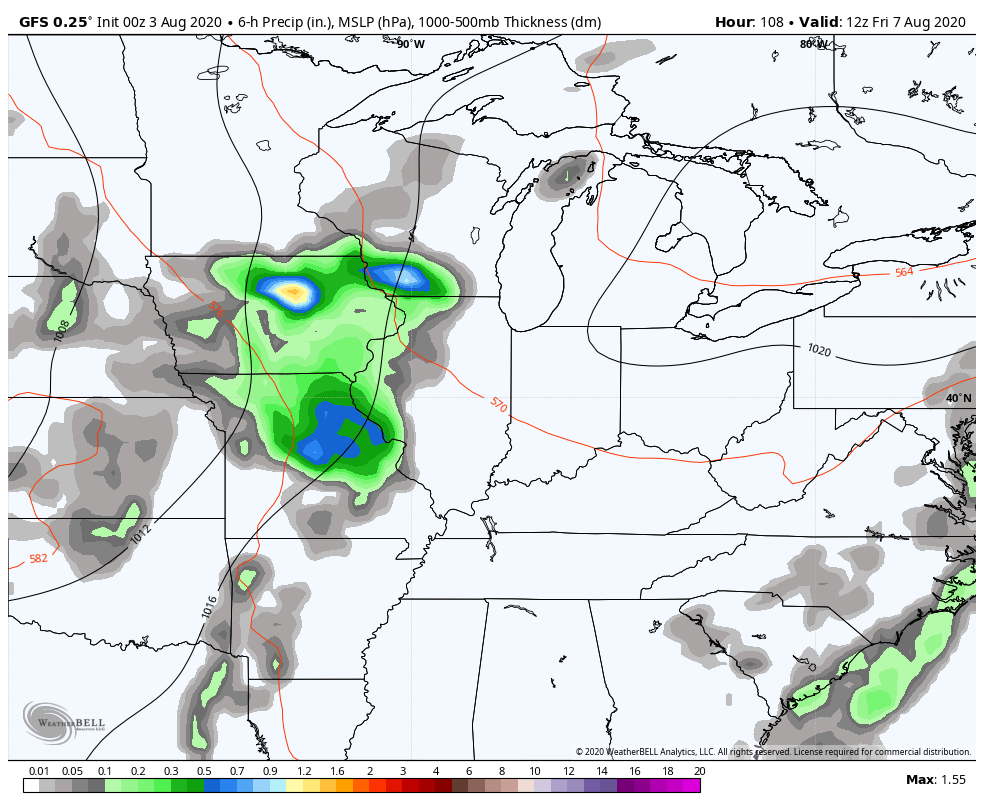 Isaias continues to work northward along the coast of Florida. This storm should strengthen some more before hitting South Carolina/North Carolina later tonight. It should then move all the way into New England…
Again, this would be the second tropical storm to hit the greater New York City area this season. That's astounding.
I will have another update on everything later today. Before I go, some sad news. Our dear friend Chloe Hargis, better known as 'coffeelady' in the comments section, passed away Thursday.  Our hearts and prayers go out to her family. I asked her daughters to write something up so I could share with all her blog friends…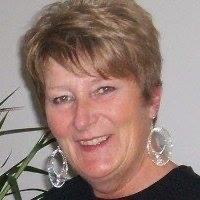 My mom, or Coffeelady76 as you all know her, was the strongest, bravest, most amazing woman I have ever known.  Most of you all know that she endured more obstacles in the past year than most people do in their entire lifetime.  Through everything, she never lost her faith in God, her spirit, or her tenacity.  She embraced the "new her" as she said and was once again ready to take on the world.  On Thursday, July 30, the Good Lord called her to her heavenly home, and her battle on Earth was over.  She loved this blog so very much.  She enjoyed the camaraderie that this blog gave her.  She had so many friends on this blog.  She loved weather and was so fascinated by it.  Every morning, she would wake up and as she was having her coffee would read what Chris had to say for the day.  And like most of us, during winter weather, she was anxiously awaiting updates from Chris like the rest of us.
She has just gotten her new prosthetic legs about a month ago and was awaiting the call to go to Cardinal Hill to learn how to walk on them.  She stood on them, and took a few steps, but I promise you, she is walking on perfect legs now.  We as a family are donating her legs back to Kenney Orthopedics and they will be given to someone on the mission field who cannot afford them.  You all know that my mom would want that.  She was so selfless and put everyone's needs before her own.  She was a perfect example of what it meant to be a Christian, and to love others as Jesus would.  Because she loved—and she loved fiercely.
Not many people could go through what she went through over the past year and still manage to have a smile on her face.  But there she was, always smiling.  She had more faith than most people I know, and through everything she always said to me, "God has a plan."  And while we may not understand it, we have to remember that.  The next days, weeks and months are going to be super tough on our family, especially my dad, as we try to learn how to navigate through life without our rock to hold on to.  But, my mom, just like she did the past year, she would want us to just keep the faith and continue to always push forward.
She loved Chris, and this blog and interacting with the people on it was one of her favorite parts of her day.  We ask that you pray for us as we continue moving forward in what is now our "new normal" (my mom hated it when people said that).  And thank you Chris for giving me an opportunity to share a few things about Coffeelady76, Chloe Hargis.
I know I speak for the entire KWC family when I say we will miss her daily updates and the overall ray of light she brought into our lives.
Have a great Monday and take care.