Good afternoon, everyone. Scattered showers and storms continue to blow up across the region as a deep trough dives into the eastern part of the country. That's helping direct Isaias into the Carolina's then up the east coast to New England.
Let's start with our tropical system. If you recall from a few days ago, I thought this would miss Florida and have a much greater impact on North and South Carolina and could be a hurricane by the time it hits.
The current forecast from the National Hurricane Center is now on board with those thoughts…
Isaias is now expected to come ashore near Myrtle Beach as a Category 1 hurricane. Here's the current satellite show of our storm…
Our exclusive interactive radar will take you into the path of the storm and allow you to access any storm chase cams…
Back here in the bluegrass state, scattered showers and storms are going up and will continue into Tuesday. Not everyone sees the action, but some locally heavy downpours will be possible. Here are the tracking toys…
This deep trough across the eastern part of the country is not something you see this time of year…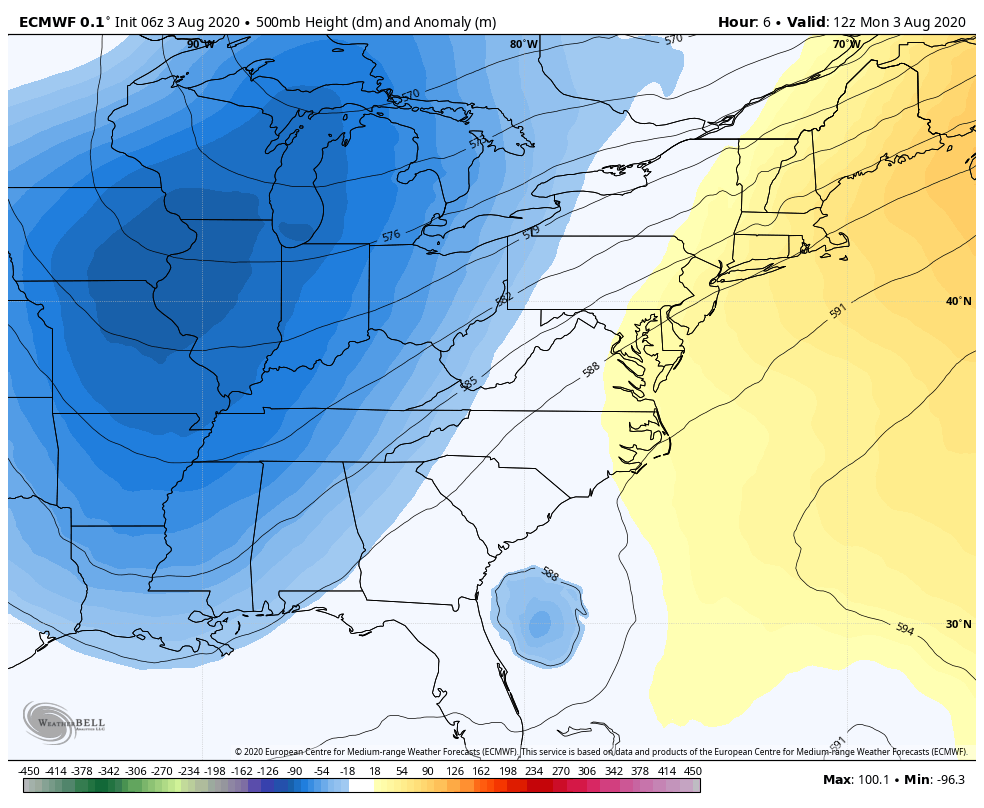 That gives us temps that run below normal for the rest of the week. A few mornings in the 50s look likely by Wednesday and Thursday…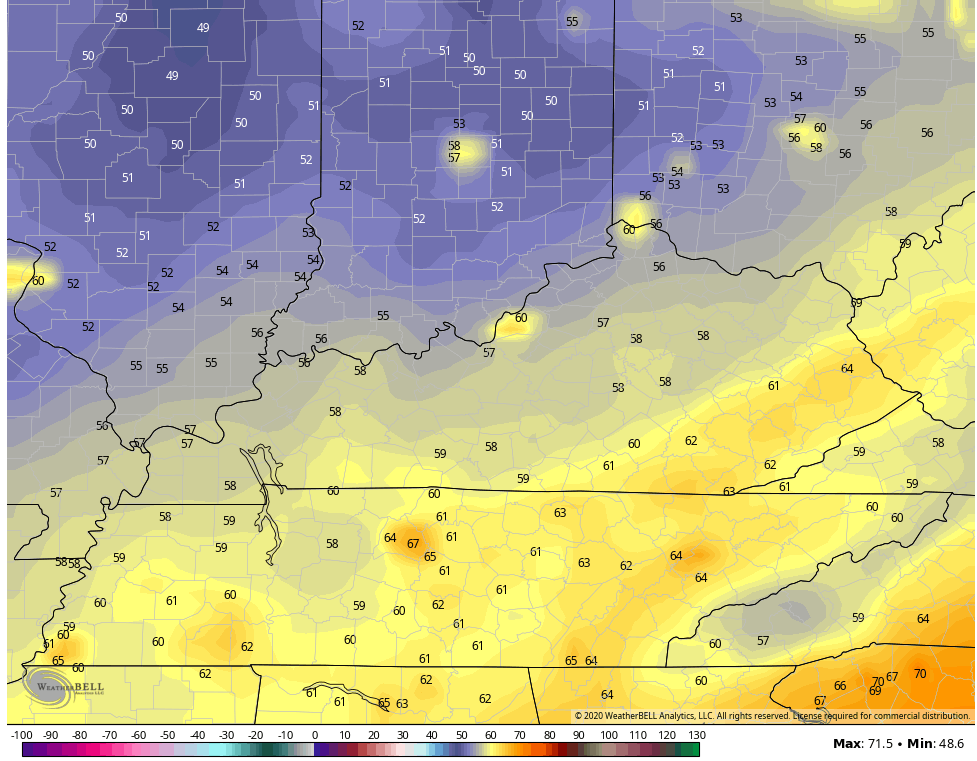 I will see you later tonight for the normal update. Make it a good one and take care.