Good Tuesday, folks. It's another day of below normal temps taking shape as our September preview continues here in the first week of August. This overall setup continues to be darn impressive for this time of year.
Let me kick things off with the latest on Isaias from the National Hurricane Center…
As we've talked about for a long time now, this storm is running the east coast and will likely bring significant wind damage all the way into New England. It's quite the setup with a deep trough meeting up with an east coast tropical system. Here's how that looks on satellite…
Our interactive radar will take you into the eye of the storm to do some tracking. Remember to toggle on the wind data and click on the live streams from storm chasers…
Of course, you can also use that to track the scattered storms going up across our region. 🙂
This action continues to look scattered, but local downpours will still be possible. The temps are the main story today and for the next few days. Highs may generally stick in the 70s for many. Here are the numbers from the NAM
TODAY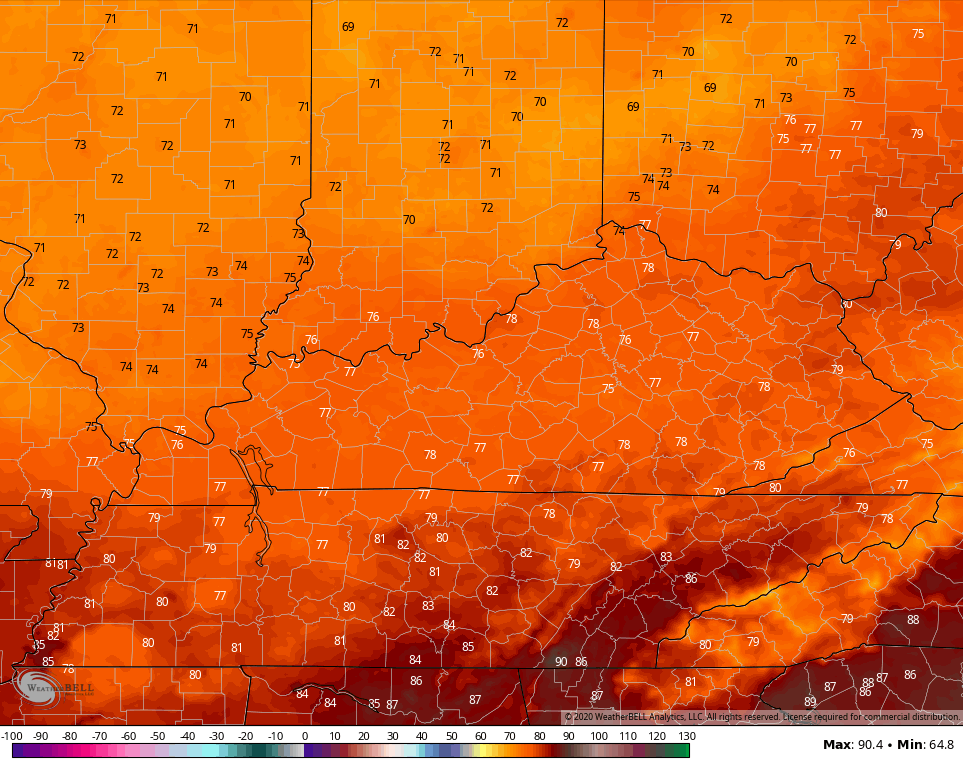 WEDNESDAY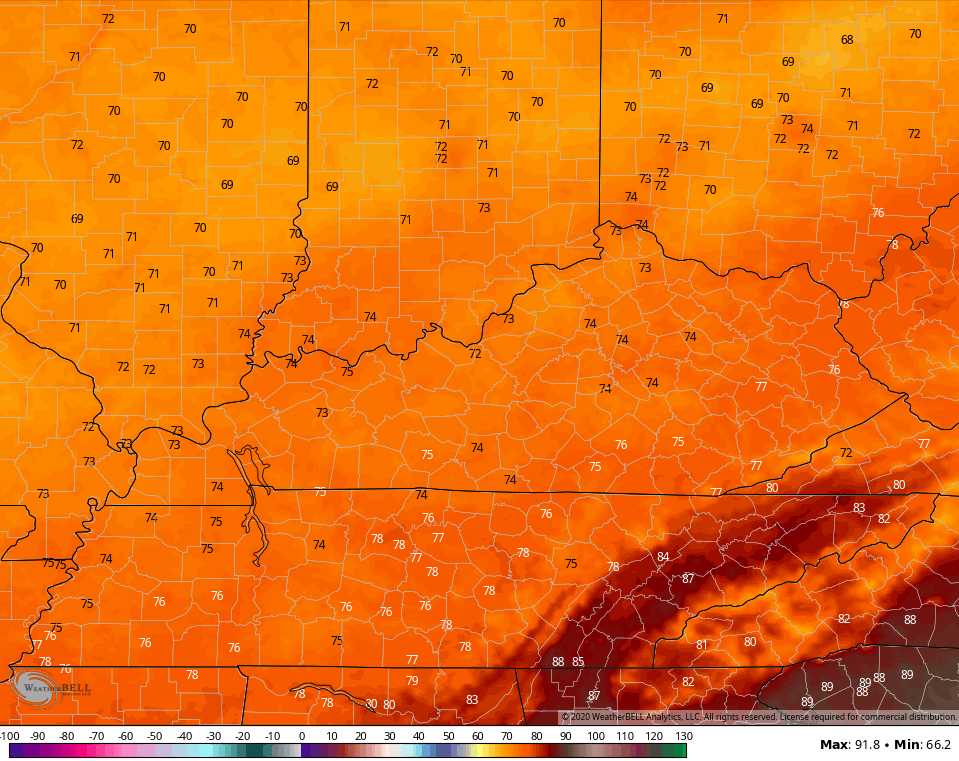 THURSDAY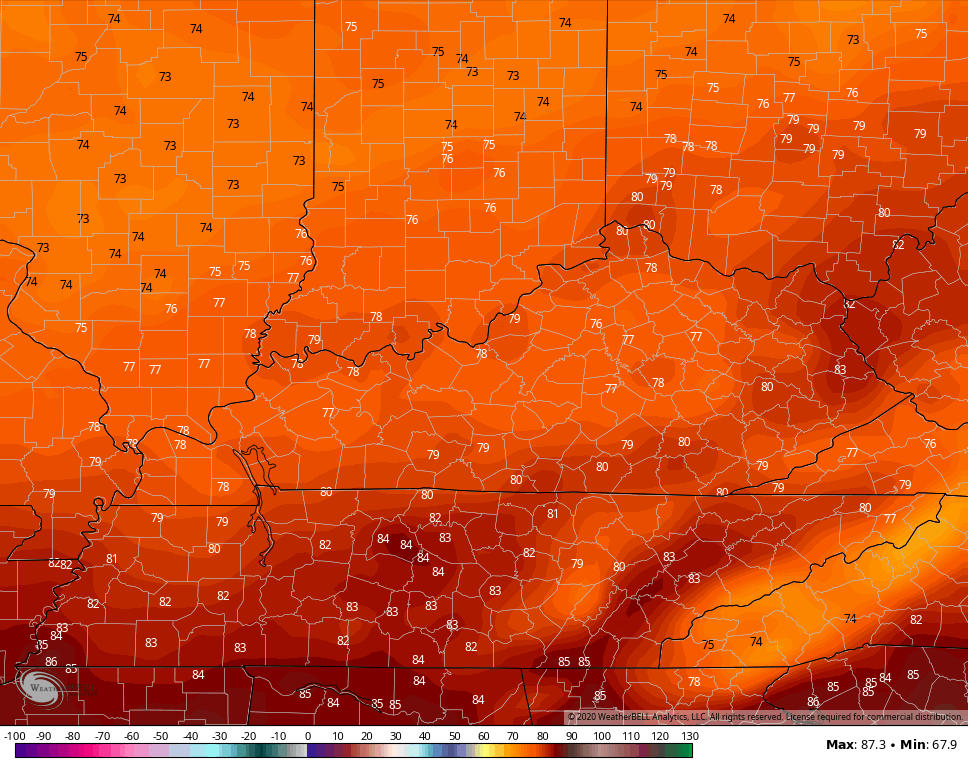 A few mornings may drop it into the 50s. Woot! We will also be on guard for a daily shower or storm.
Temps do start to climb by Friday and into the weekend and that comes with a little better threat for showers and storms. A few rounds of storms may carry us into the first half of next week…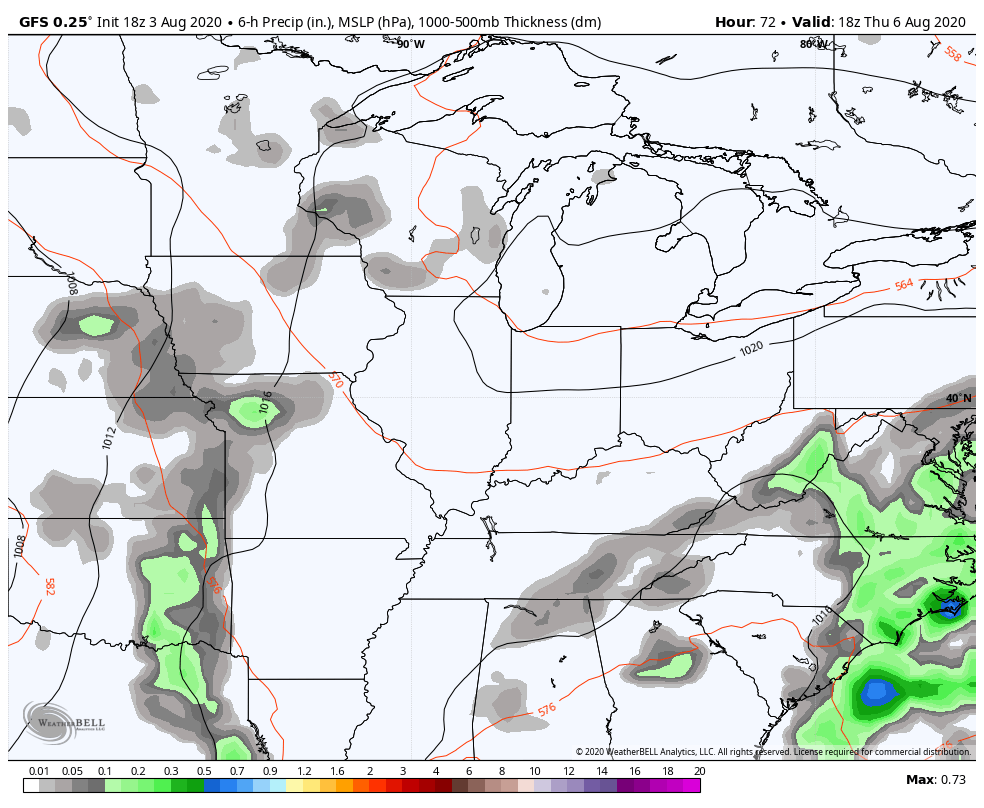 I will have another update later today, so check back. Have a good one and take care.