Good Saturday, everyone. We are coming off of one awesome first week of weather to start the month of August. Temps averaged well below normal, but things look to get back to normal during week two of the month. This warmer setup will also bring the increasing threat for showers and storms with it.
Highs today are mainly in the middle 80s with some upper 80s in the west. Humidity levels are still low for this time of year, so it's comfy. Skies stay partly sunny and mostly dry.
Sunday finds the temps coming up a few degrees from what we have out there today. You will also notice a bit more humidity with a small risk for a stray shower or storm.
Rounds of showers and storms look to target our region starting Monday and taking us through next week, at least.
You can see what I'm talking about on the EURO. Notice how it keeps a slow-moving system working across our region through next weekend…
That could send some pretty good storms into the region. The same model run is showing some pretty good rain totals in here…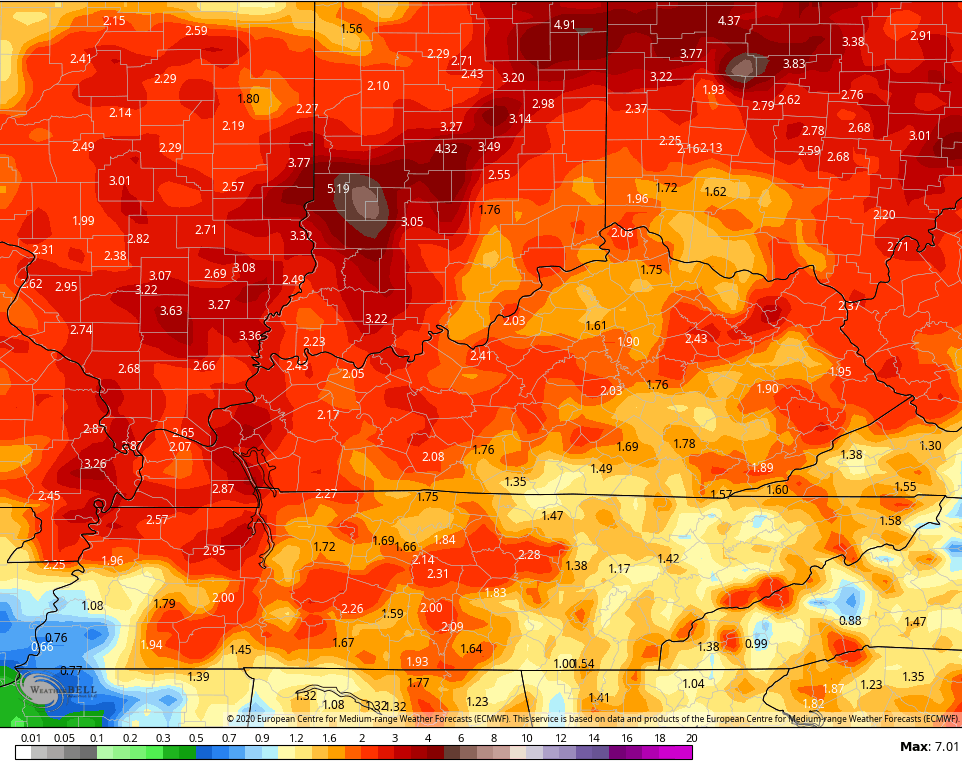 Have a great day and take care.