Good afternoon, everyone. Low clouds and fog are finally burning off and leaving us with a little bit of a steamy atmosphere. This may help fire off a few strong storms across the region today and Wednesday as we wait on a fall cold front to arrive later in the week. This is part of a super-active early September setup that will lead to much cooler air taking control into next week.
Let's start with today and roll ahead. Storms are moving into western Kentucky and this action will roll eastward as the day wears on. The Storm Prediction Center has the much of the region in a low-end risk for a few severe storms…
The greatest risk is in the west with that action moving into central Kentucky later this evening and overnight. The SPC then keeps much of central and eastern Kentucky in the same low-end severe weather risk for Wednesday…
I think the bigger threat is the possibility for local high water issues through Thursday. These storms can put down a lot of water in a short amount of time and many of us have already seen a lot of rain in the past few days. The WPC is highlighting this potential on Wednesday…
The first in a series of fall cold fronts then drops in here Thursday night and early Friday. That brings some absolutely amazing air into the bluegrass state to start the Labor Day/Derby Day weekend.
The evolution of next week's setup is still a work in progress as a highly anomalous pattern takes shape. As we've mentioned, the timing is always wacky with this type of a setup and it's trending a little slower…
CANADIAN
GFS
We will have to be on guard for heavy rain and strong storms ahead of that developing low working through the Ohio Valley. It has some true fall chill behind it and some Gulf of Mexico juice ahead of it.
We may even see a cutoff low setting up nearby through the end of next week into the following weekend.
The tropics may also have a say in the setup…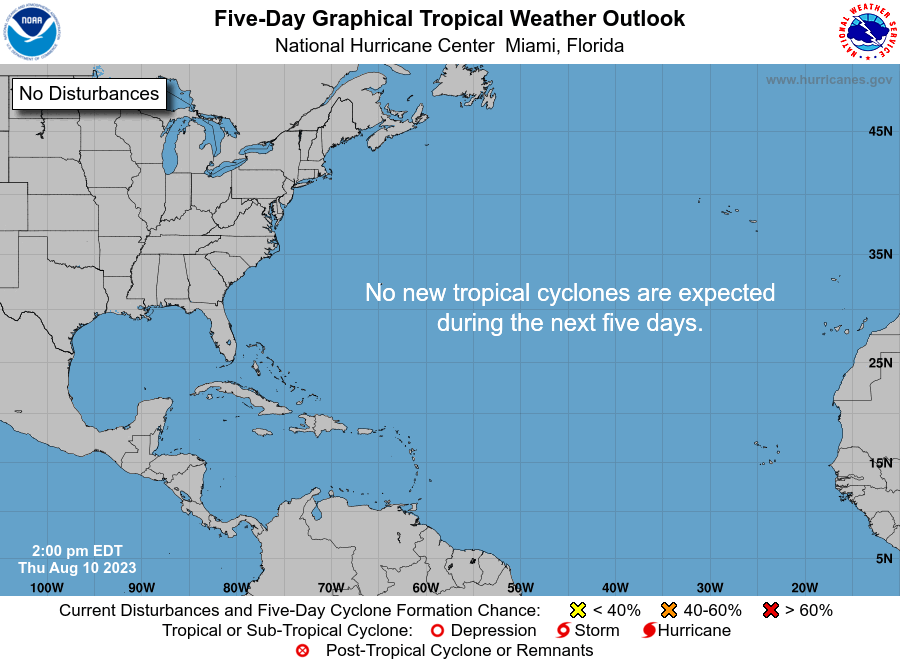 Here are your tracking tools for the rest of the day…
Possible Watch Areas
Have a good one and take care.