Good afternoon, folks. It's a holiday weekend, Kentucky Derby Saturday and the weather is flat out awesome. Add all that together and you get a rather short update from your friendly weatherdude. Of course, I always say that and wind up posting more than I thought I would. 🙂
I wondered if we could get some upper 40s this morning and we did. The top 10 coolest temps from the Kentucky Mesonet shows Cynthiana hitting 49 degrees…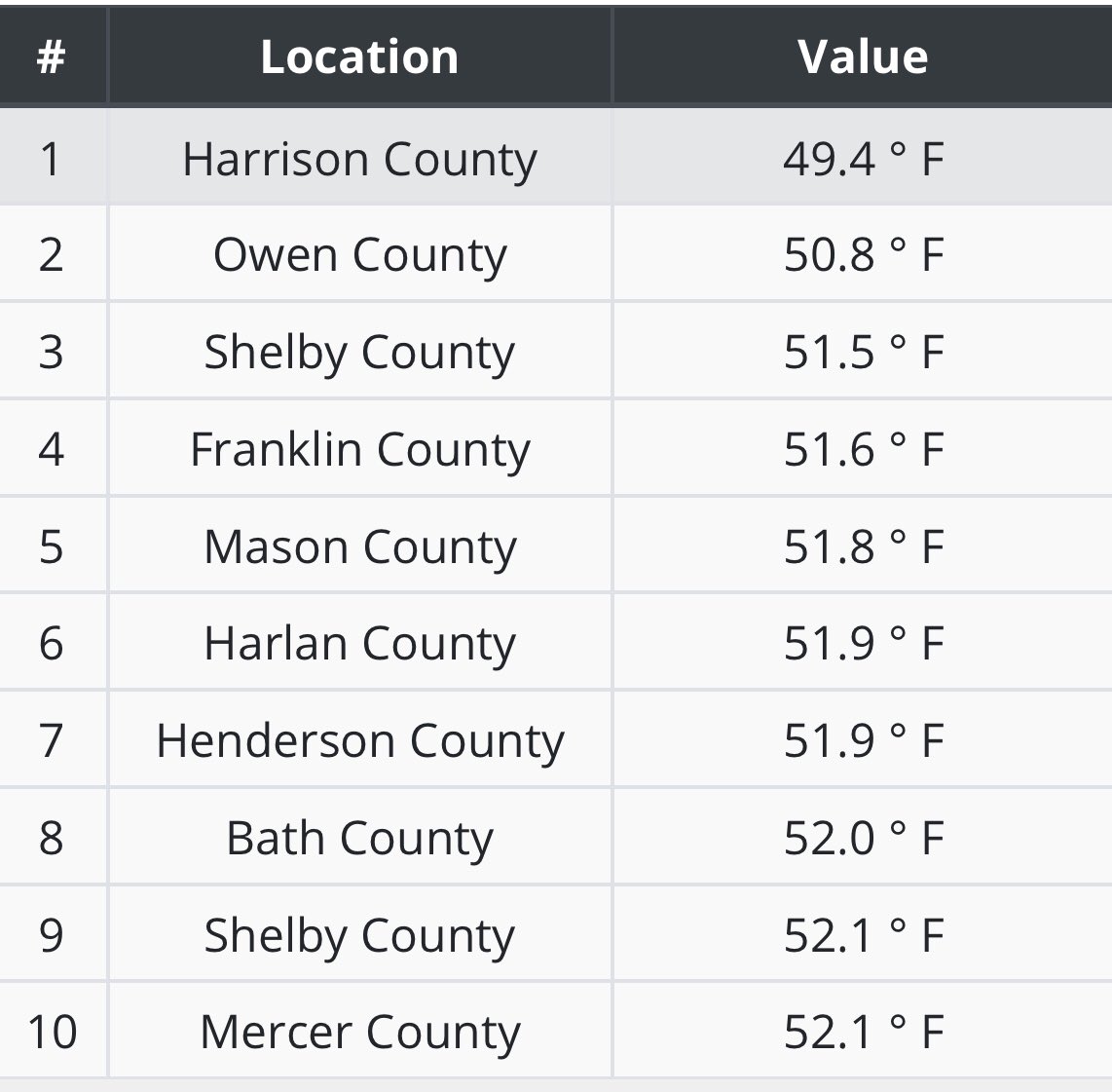 The call from a few weeks ago for some upper 40s in the first week of September officially verifies. Woot.
Temps tonight will be in similar territory before we warm it up a bit for Sunday afternoon with gorgeous skies rolling on.
A cold front approaches the state from the northwest later Monday and gets close enough to spit out some showers and storms across the north through early Tuesday…
That front never makes it in here because of the anomalous winter looking trough diving in across the Rockies and plains states. This will bring the early season snowstorm to areas around Denver, just days after hitting 100 degrees. That system becomes a slow-moving cutoff low that looks to eject out by the middle and end of next week. Here's the GFS…
Showers and storms will increase ahead of this into Thursday and Friday…
The European Model continues to be a bit faster and stronger with the upper low…
As this system rolls through here, you may see a 20-30 degree temperature difference from west to east with the cooler temps winning the battle. For the EURO to actually see temps this far below normal, you know it's a big deal…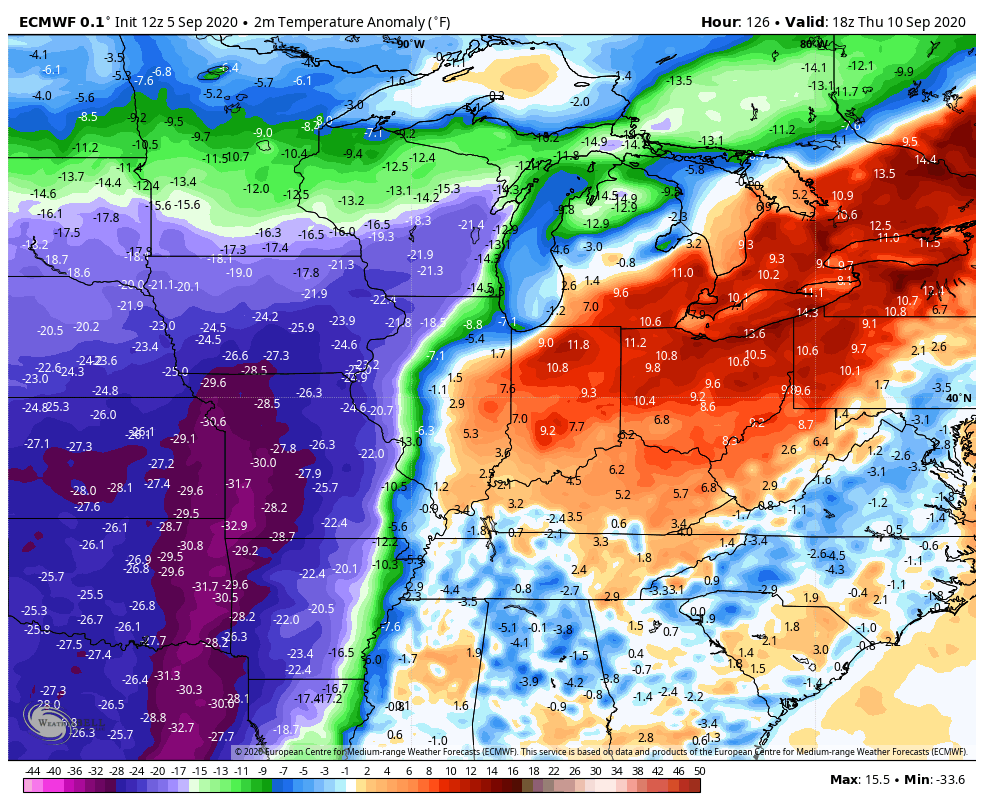 The details still have to be ironed out on the timing of all this, but you get the general idea.
We will talk again later tonight, so y'all come back. Enjoy your day and take care.