Good afternoon, folks. Our absolutely spectacular Labor Day weekend of weather rolls on as we start to focus on changes showing up for the week ahead. I'll be honest, there are a lot of moving parts in this extreme pattern taking shape across the country. How those parts interact one another will dictate when a slow-moving system can finally make it into our region.
I've mentioned the tropics playing a huge part in the overall setup and this appears to become more and more of an issue this week. Check out all the areas being monitored for development…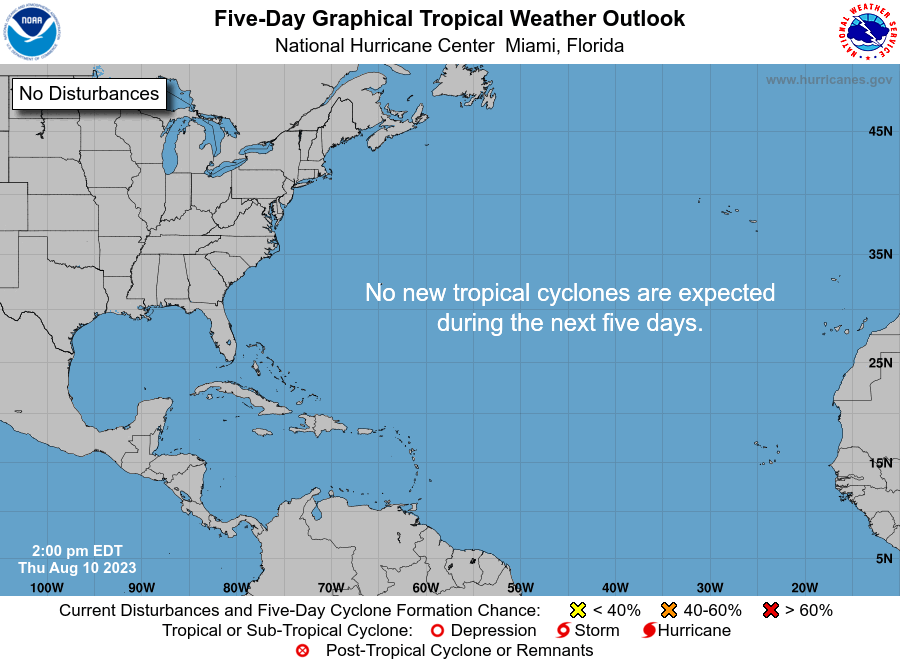 I'm especially watching the overall unsettled weather off the southeast coast and any potential development there. Why? This is helping to throw up a stop sign to the western trough, keeping it from just bowling eastward until later in the week and weekend. Can this develop into something over the next few days?
Regardless of whether it becomes a tropical system or a jumbled mess of action, this is helping clog up the pattern and slowing down the system coming from the west.
The GFS shows the impacts arriving by late week and weekend…
The longer that waits to move east, the more air behind it modifies. If it holds back long enough, it would be a normal mid-September cool down as opposed to a full blown chilly air mass in here.
This is the same system bringing historic heat followed by historic snows to parts of the Rockies and western plains over the next few days. I will have an update on the Denver snows and what, if anything, that may mean coming later tonight.
Enjoy the rest of your day and take care.