Good Monday, everyone. We are coming off a weekend that featured significant flooding issues across several areas of central and eastern Kentucky. Much cooler and drier air is pushing in to start the weekend, but all eyes are on the Gulf of Mexico. That's where Sally should become a hurricane today as it churns toward the central Gulf Coast states. This should make landfall later Tuesday and may throw moisture our way at the same time a fall cold front drops in from the north later in the week.
As mentioned, weekend heavy rainfall caused all kinds of flooding issues. Here's what the Kentucky Mesonet sites finished with…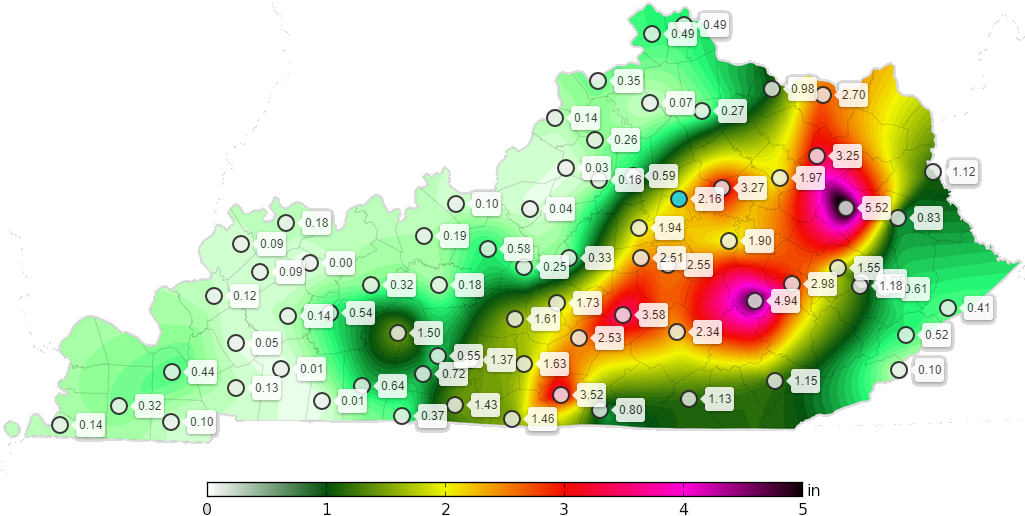 The location of the heaviest rains matched up pretty good with the map I put out Friday…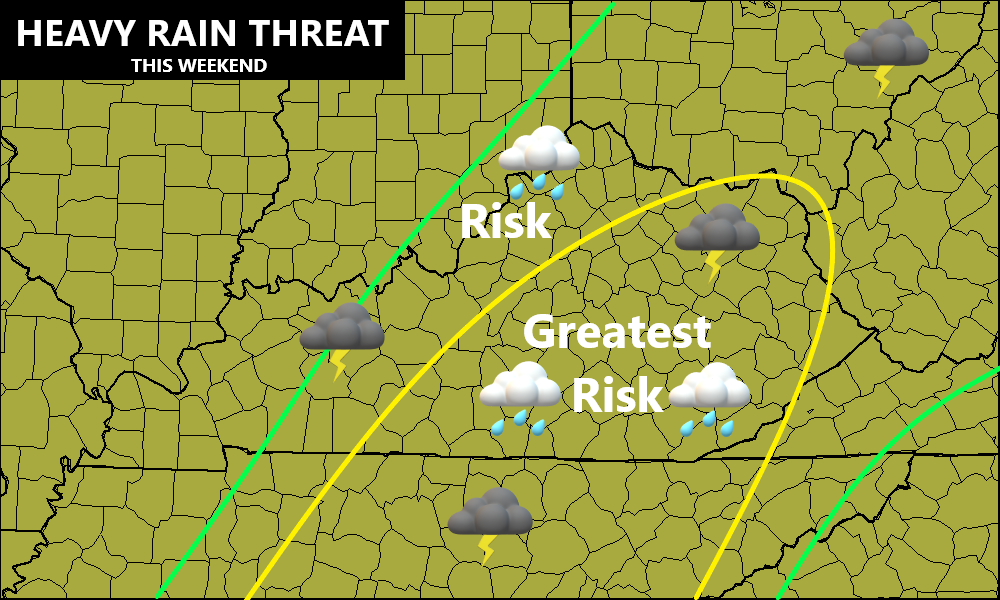 As we kick off the week, we have pretty nice weather out there today. Highs are generally in the 70s as refreshing winds blow in behind our front. With the cool and dry air in place, look for Tuesday morning temps to drop into the upper 40s and low 50s for many areas…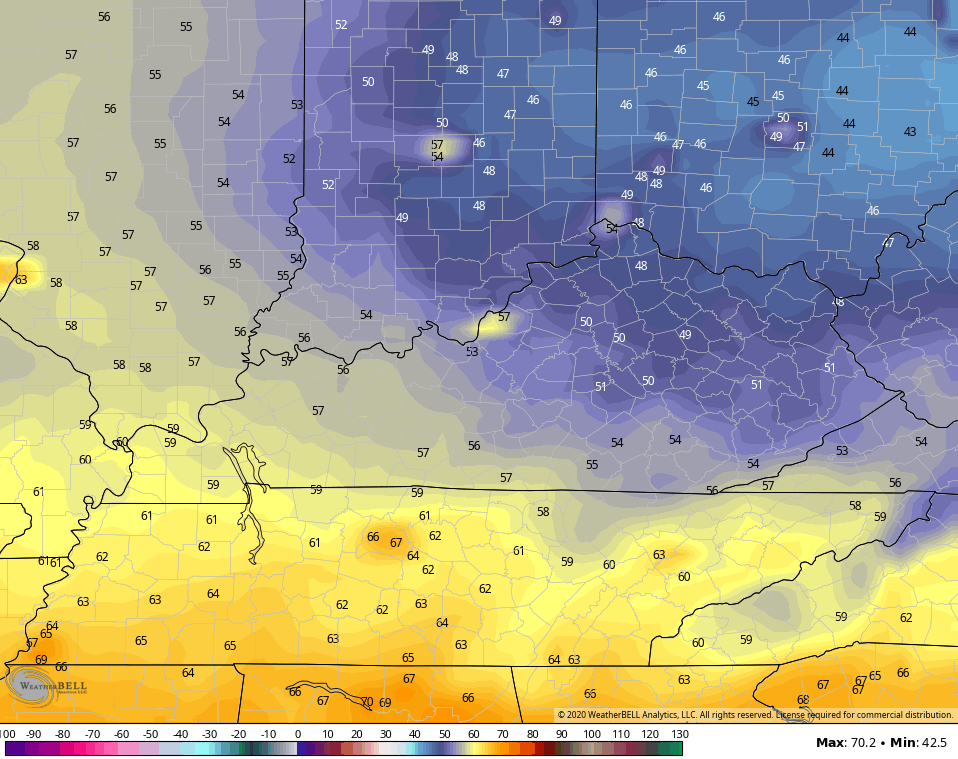 A few of the traditional colder thermometers may be close to 45. Highs for Tuesday are pretty awesome once again as fall slowly begins to take control.
Now let's get to the star of the weather show… Sally. This storm continues to get better organized and stronger in the Gulf of Mexico…
This should quickly become a hurricane today as it heads toward the coast, coming ashore late tonight or early Tuesday. The trend has been for more of a hit on the Mississippi or Alabama coast. Here's the current forecast from the National Hurricane Center…
Here is the message from the NHC…
The angle this storm is taking could cause some big issues and we will need to see if this ramps up even more than forecast right before making landfall. This has been a trend of systems this season and for the last several years.
This will be a slow-mover once it gets inland. The track on this will trend north then northeast over the next few days, likely keeping the center to our south. Still, tropical moisture may get all the way norward into the state and interact with an approaching fall front from the northwest. I've seen similar situations result in overachieving rains in our region. Given what just happened, we will need to be mindful of this for Wednesday and Thursday.
Most models do bring some kind of juice in here…
GFS
CANADIAN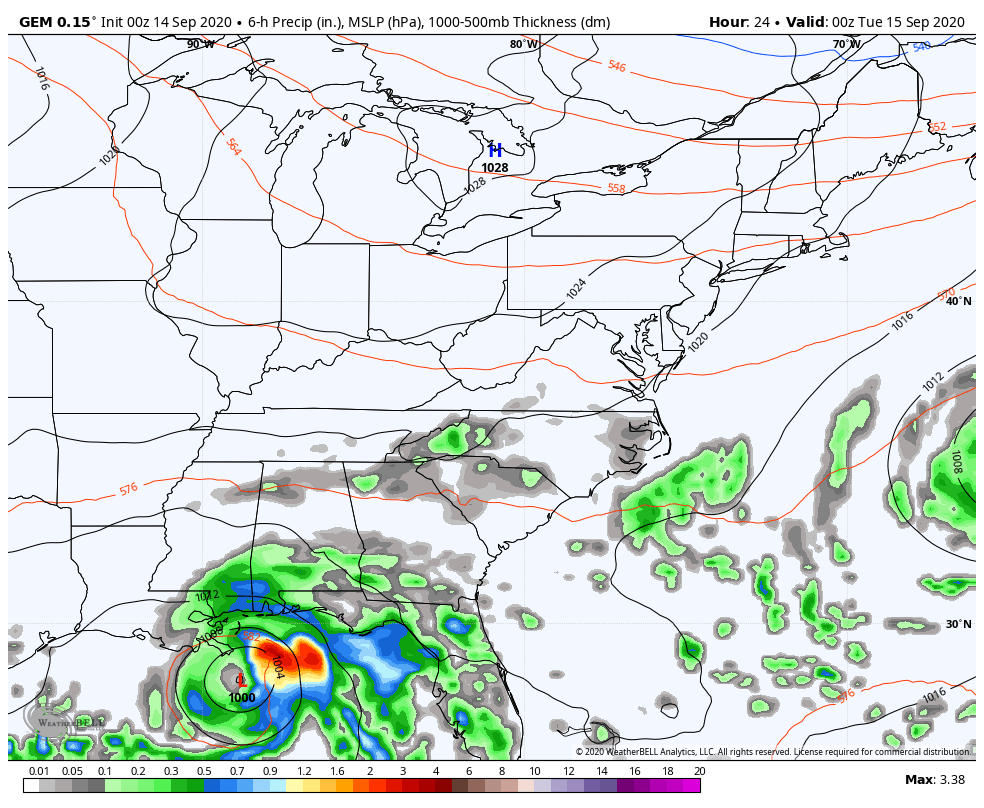 Crisp, fall air comes behind the system for the weekend and we may have our first Pot Of Chili Alert. Highs may stay in the 60s with lows deep into the 40s…
GFS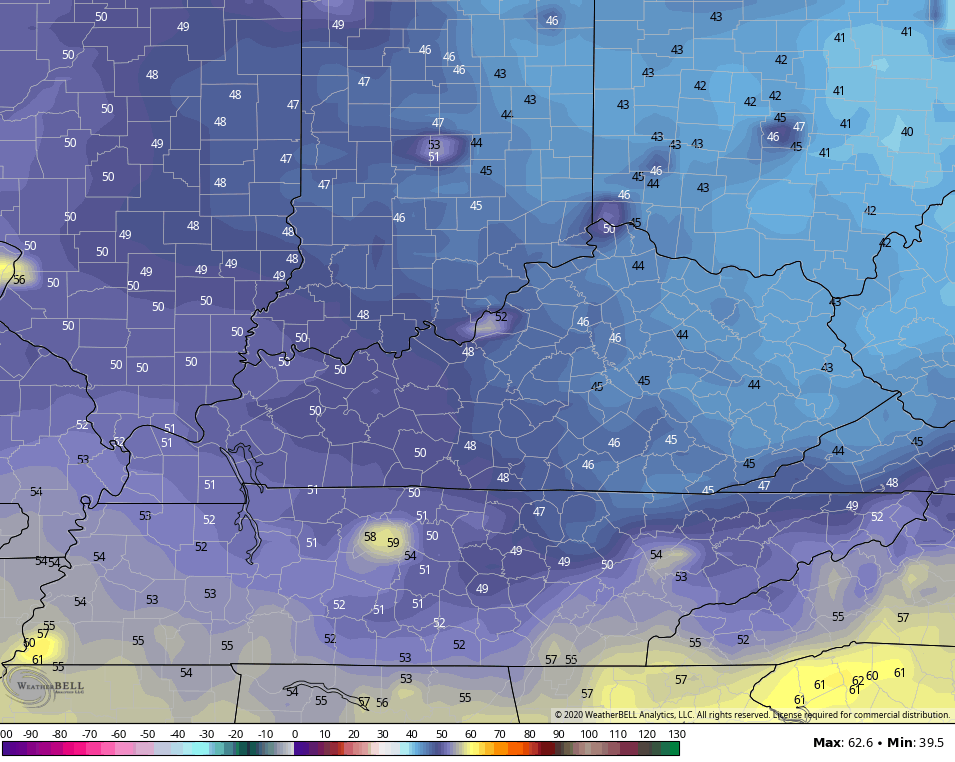 The Canadian even goes a bit beyond the 40s…
I can smell the chili already! 😉
I'll drop by for an update later today. Have a good one and take care.