Good Wednesday, everybody. As we continue with really nice temps, it's time to focus on the potential for rain to impact the region over the next few days. Some of this moisture is coming from what's left of Beta and this could bring heavy rainfall into parts of Kentucky. This kicks off a very busy setup that is going to usher in some serious fall chill as we close out September and roll into early October.
Clouds will continue to thicken out there today as temps stay in the 70-75 degree range for many. A shower or thunderstorm may impact areas of western and southern Kentucky before the day is finished. Here are your radars for the day…
This moisture will increase from the southwest Thursday into early Friday. Just how much rain falls really depends on where you live. The farther north, the less rain, if any. The farther south and southeast you live, the more rain you will see.
Just how much depends on which model you ask and we have quite the variance showing up. The NAM continues to be on the extreme side with several inches of rain…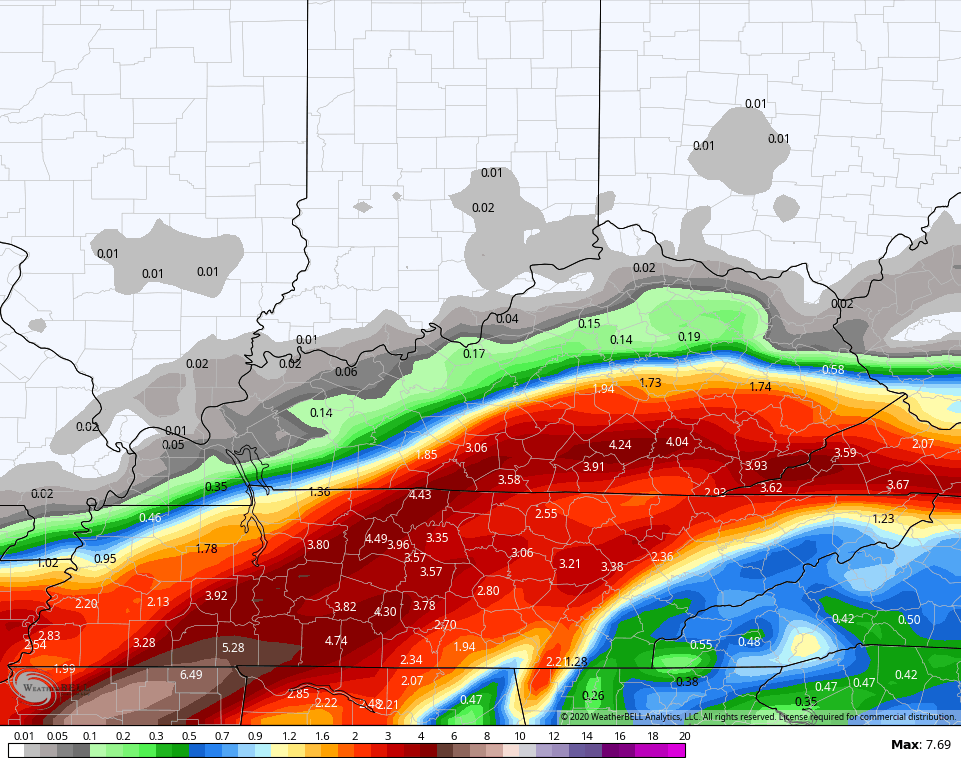 That would be ugly.
The EURO is a little farther south, but has some hefty totals in the far southeast…
The GFS has much lighter amounts, but it is wetter than prior runs from the model…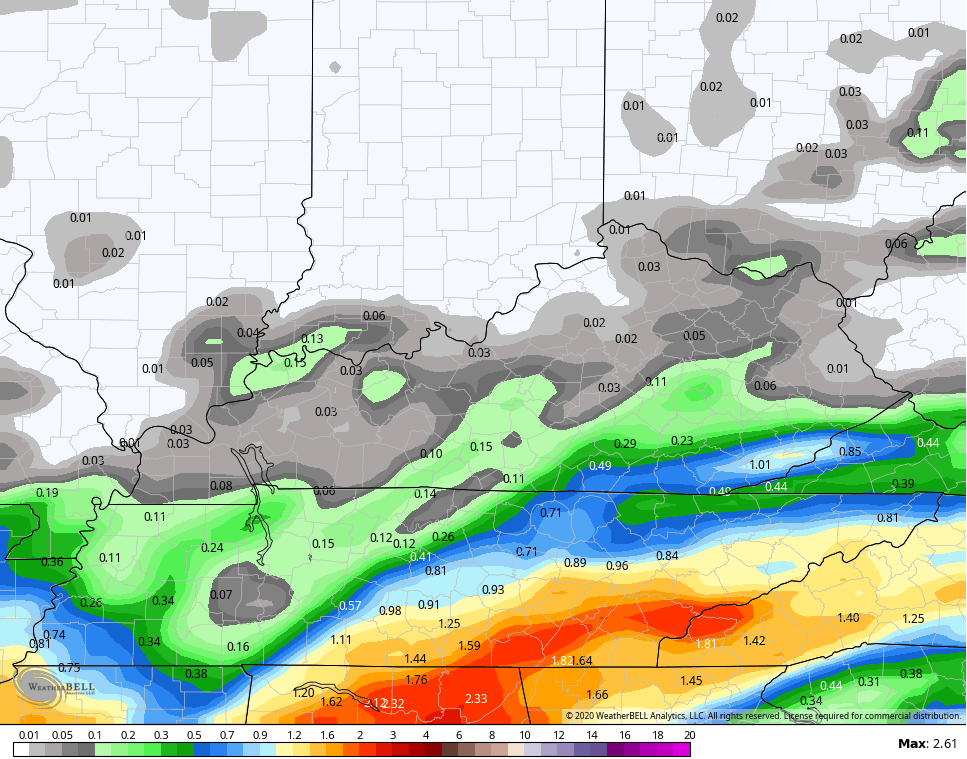 It's interesting to note how the GFS doesn't agree with it's own Ensembles. The average of the 21 member GFS Ensembles doesn't go to the extreme of the NAM, but is certainly wetter than the GFS…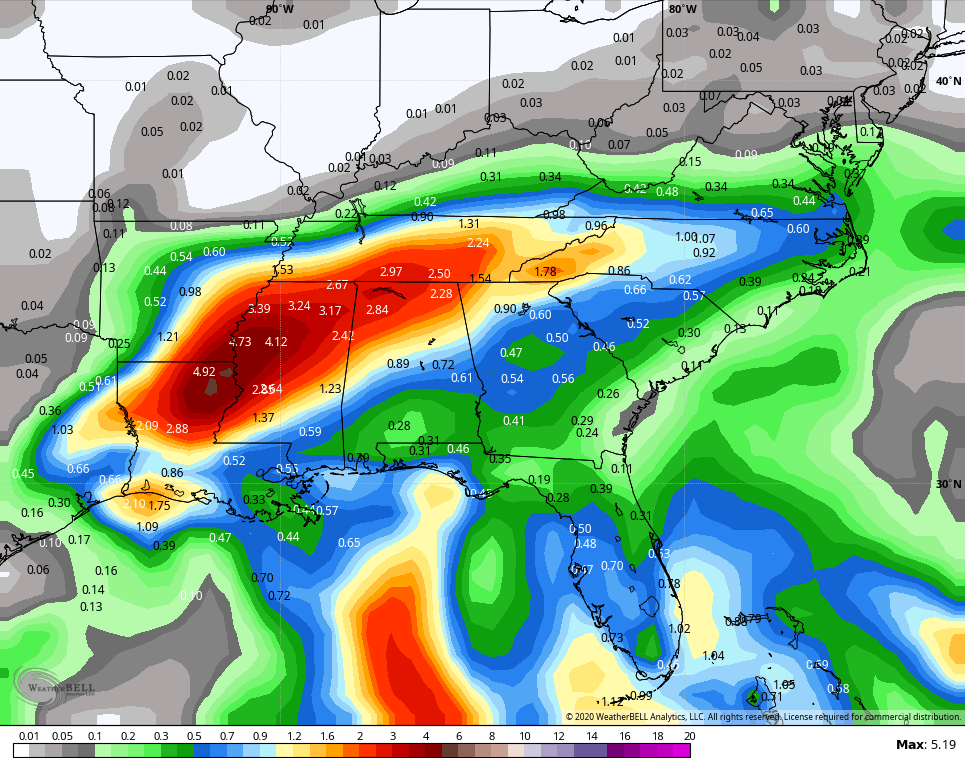 Whatever rain falls will begin to taper on Friday as low-level moisture remains. That may lead to a scattered shower or storm going up on Saturday as temps make a run at the low 80s for some.
A front drops in Sunday with a scattered shower or storm and starts to knock the temps down. The main show arrives early next week as a big time fall setup unfolds. This looks straight out of cold weather season…
It's going to be a windy and cold end to September and that chill really digs in for early October…
We are talking about a setup that can deliver frost or a light freeze late in the week on any night that's clear. Highs for a few days will likely be in the 50s.
If we were to get this same exact setup a month from now, I would be talking about a flake potential.  I told you this was going to be the total opposite of last year at this same time and I will keep reminding you. 😉
Another update drops later today, so check back. Until then, make it a good one and take care.