Good afternoon, everyone. It's a very chilly early October day across the state and some of us woke up to a touch of frost with temps deep into the 30s. This chilly air rolls through the upcoming weekend and into much of next week as we watch a couple of systems during this time frame.
For more than a week now, I've targeted the first few days of October for a blast of cold air that could bring the first touch of frost for some areas. Mother nature delivered the goods this morning with lows deep into the 30s…
Our first taste of frost this morning as temps dropped deep into the 30s. Here are the top 10 coldest locations from the Kentucky Mesonet. #kywx pic.twitter.com/LHa36JiSbg

— Chris Bailey (@Kentuckyweather) October 2, 2020
@Kentuckyweather we got frost on some grassy surfaces and on top of cars this morning. Between Richmond and Berea in Madison County. pic.twitter.com/s5cWq7T2dx

— mike c. (@mikec48134099) October 2, 2020
I just went back to check on tweets from our local NWS offices from the past few days. Not a single mention of lows in the 30s or the potential for patchy frost. One even said today and Saturday would be WARMER than the past few days. So far, none of them have tweeted about how cold it was this morning or about all the frost reports. Interesting, huh?
Temps this afternoon range from the upper 50s to low 60s as clouds go up. One or two isolated showers may show up…
Temps tonight hit the upper 30s to low 40s for many, with the valleys in the east likely seeing the coldest numbers.
Saturday will find clouds increasing from the west with temps ranging from the upper 50s to middle 60s, depending on where you live. Those clouds are ahead of our next system moving in for Sunday and Sunday night…
Temps will be chilly with this system and stay in the 50s for areas getting in on the rains. This pulls a chilly shot back in behind it for Monday and could send lows back into the 30s to start the day.
Temps remain below normal for much of next week as another trough dives into the east. The big story is likely to come from the Caribbean where we now have a Tropical Depression…
There's another system that may develop behind that one…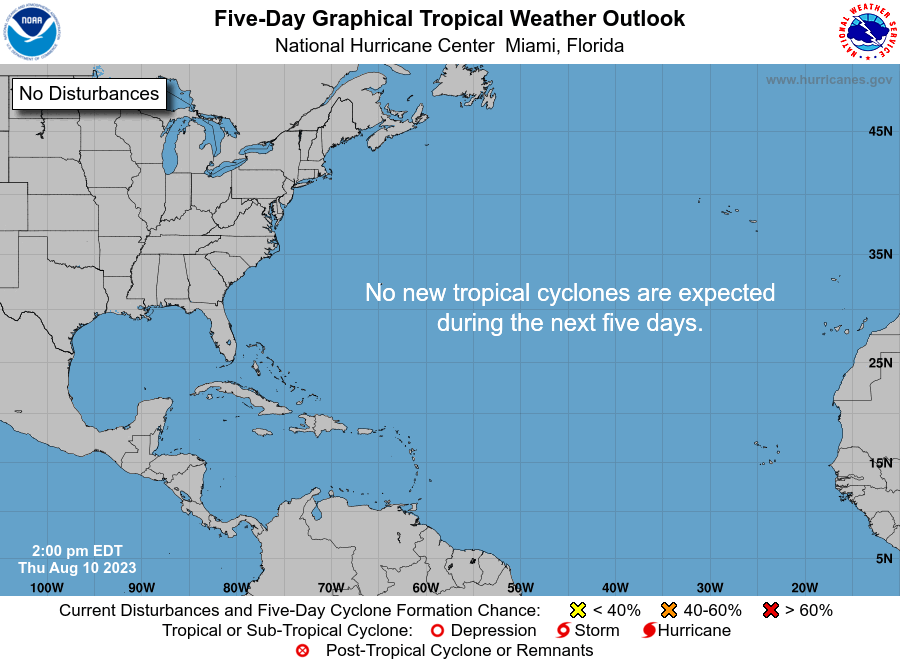 This whole mess is going to make for some very messy model runs in the coming days. Trust none of them beyond a few days.
Enjoy the rest of your day and take care.