Good Saturday, folks. Just as our fall colors are starting to show off, we have the remnants of Hurricane Delta rolling toward Kentucky. This is bringing rounds of gusty showers out there today with heavy rain and some storms showing up tonight and Sunday.
Here's a quick breakdown of the weekend:
Gusty showers are being noted across the state today, well ahead of the Delta that's still in the deep south.
We will be seeing some breaks in the showers today, but that break isn't going to show up everywhere at the same exact time. You will have to pick and choose your dry times based on the radar for your particular area.
Heavy rain and thunderstorms will increase tonight into Sunday as what's left of Delta moves in here.
A swatch of 1″-3″ shows up across much of the state, but we will see a sharp cutoff on the northern edge of the heaviest rain. So, if you're around the Interstate 64 corridor, you may be walking a fine line between gentle rain and too much rain.
Some local high water issues may show up, especially on Sunday.
The sharp northern cutoff I mentioned shows up well on the latest model runs…
EURO
GFS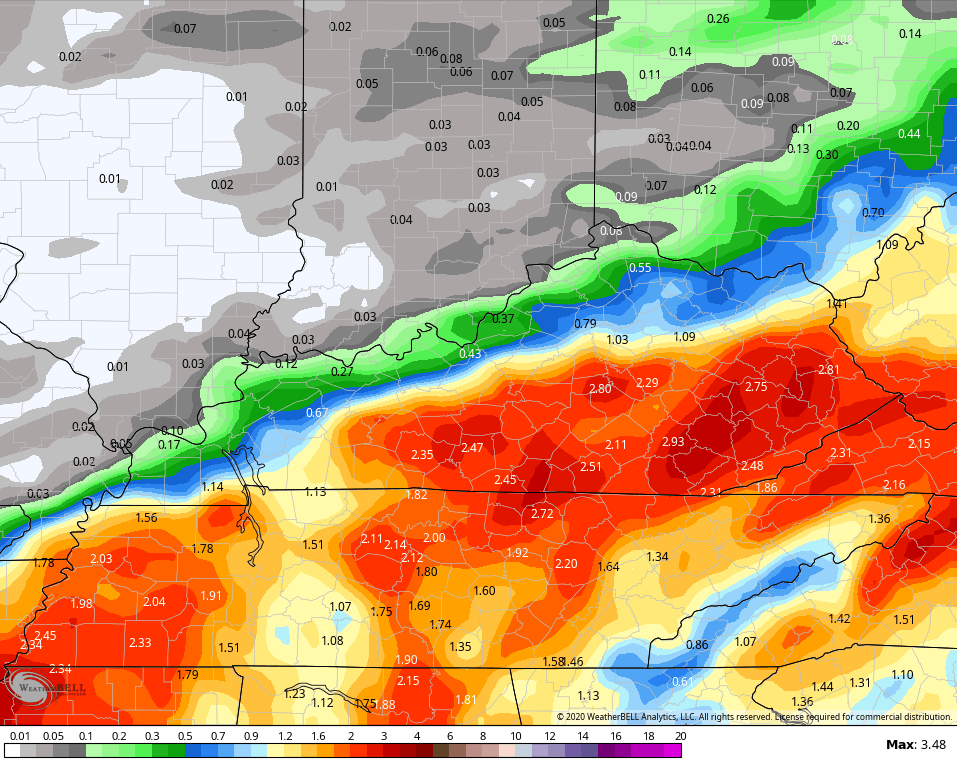 Here are your radars for the day…
Showers linger into early Monday before skies clear for a few hours ahead of the next front. That front brings a line of showers and storms with it as it crosses the state Monday evening…
Temps ahead of this spike into the 70s on a gusty southwest wind. Once the front blows through, the numbers drop rapidly and may hit the 30s by Tuesday morning…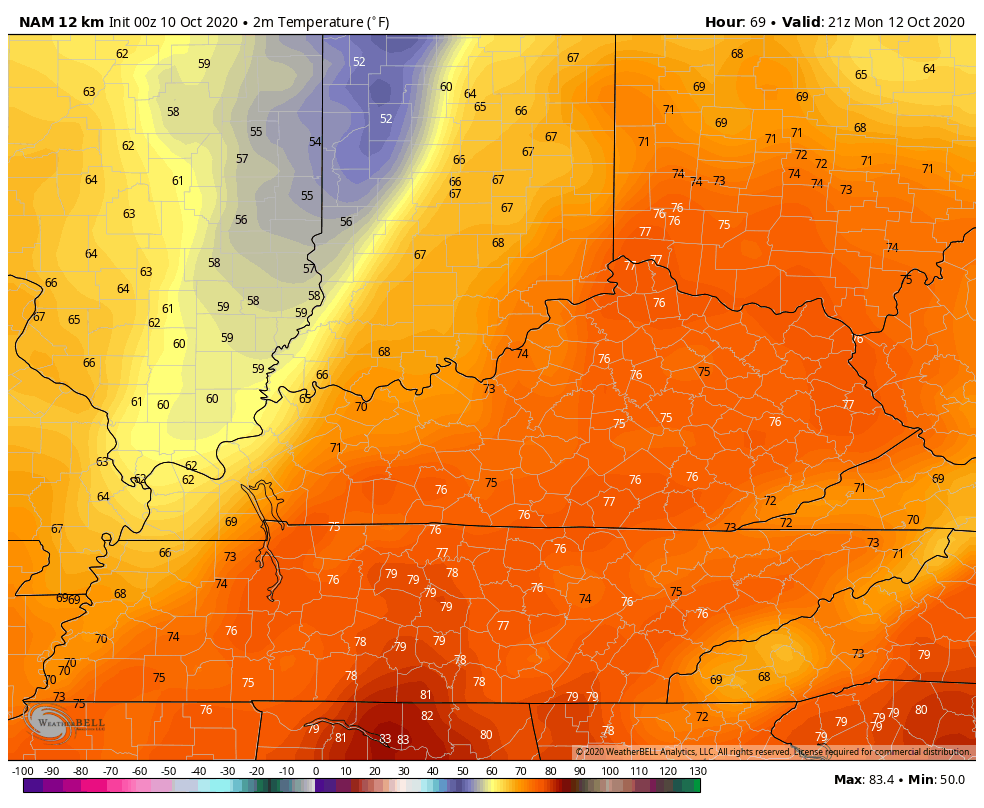 Normal October temps follow that into the middle of the week, but there is a HUGE dip in the jet stream arriving by the end of the week into next weekend. This happens as we see tremendous blocking showing up in the high latitudes…
This can bring a widespread frost and freeze to the region next weekend and will be followed up by additional cold shots through the final few weeks of October into early November. I've been upfront about this pattern having more of a winter look that can create some early season flake action very close to us.
I will have another update later today, so check back. Make it a good one and take care.