Good afternoon, everyone. The sunshine today sure feels good and it's helping kickstart the much needed thaw across the bluegrass state. This thaw will ramp it up a notch on Sunday with some very mild air waiting on us by the middle of the upcoming week.
As expected, the morning was bitterly cold across the entire region with many areas dropping below zero. Here are the top 10 coldest spots from the Kentucky Mesonet…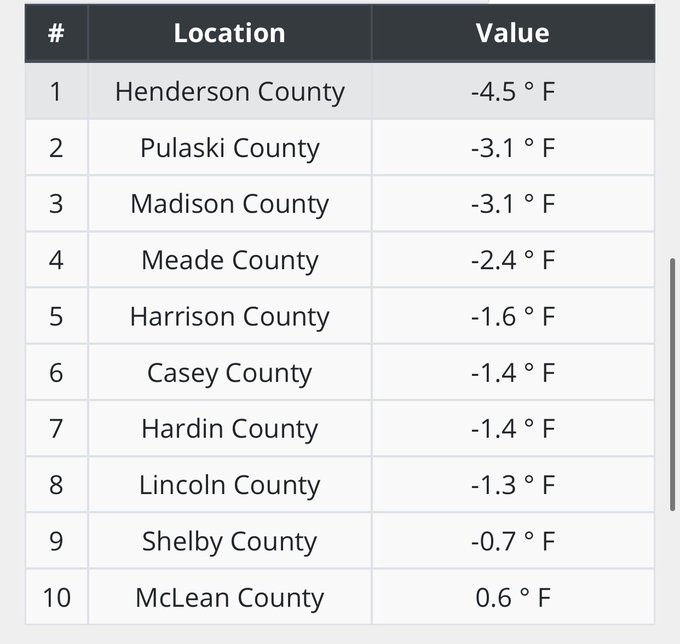 Temps won't be as cold tonight, but still deep into the teens for many areas.
Sunday finds a gorgeous recovery in thermometers with readings into the 40s for many and may hit 50 in the south. The melt will be fantastic.
Showers move in ahead of a Sunday night cold front, but this doesn't really have any cold air behind it. Monday afternoon looks good.
The milder air for Tuesday and Wednesday will be exactly what the weather doctor ordered.
Tuesday Highs
Wednesday Highs
Now THAT is what #TeamSpring is talking about.
A cold front comes in behind this on Thursday and brings a more typical pattern for the end of February into the start of March.
This is the time of year when we get a lot of back and forth going on…
GFS
CANADIAN
Enjoy the rest of your day and take care.