Good afternoon, folks. Our cold front is now off to our east, but the temps behind this aren't very cold at all. As a matter of fact, we have much milder air surging in here for the next couple of days. The overall pattern continues to skew milder than normal as we end February and roll into early March.
Highs Tuesday and Wednesday surge into the 50s and may reach the 60 degree mark. The only thing that could keep our temps from maxing out would be low clouds and fog. That's something the NAM has been showing, but it doesn't have any friends to play with.
Another cold front drops in on Thursday with a few showers, but the air behind this looks milder as we get closer.
The setup from this point just looks busy. Numerous systems are likely to push through here starting with the final weekend of the month and going into the first week of March.
Check out the ridge developing down in the Gulf of Mexico and the bowling ball pieces of energy rolling across the country from the southwest…
At first glance, I look at that and wonder if some early season severe weather shows up across the country, perhaps into our region. That should also put us in a much wetter than normal pattern. The WPC is also highlighting this region for above normal rains…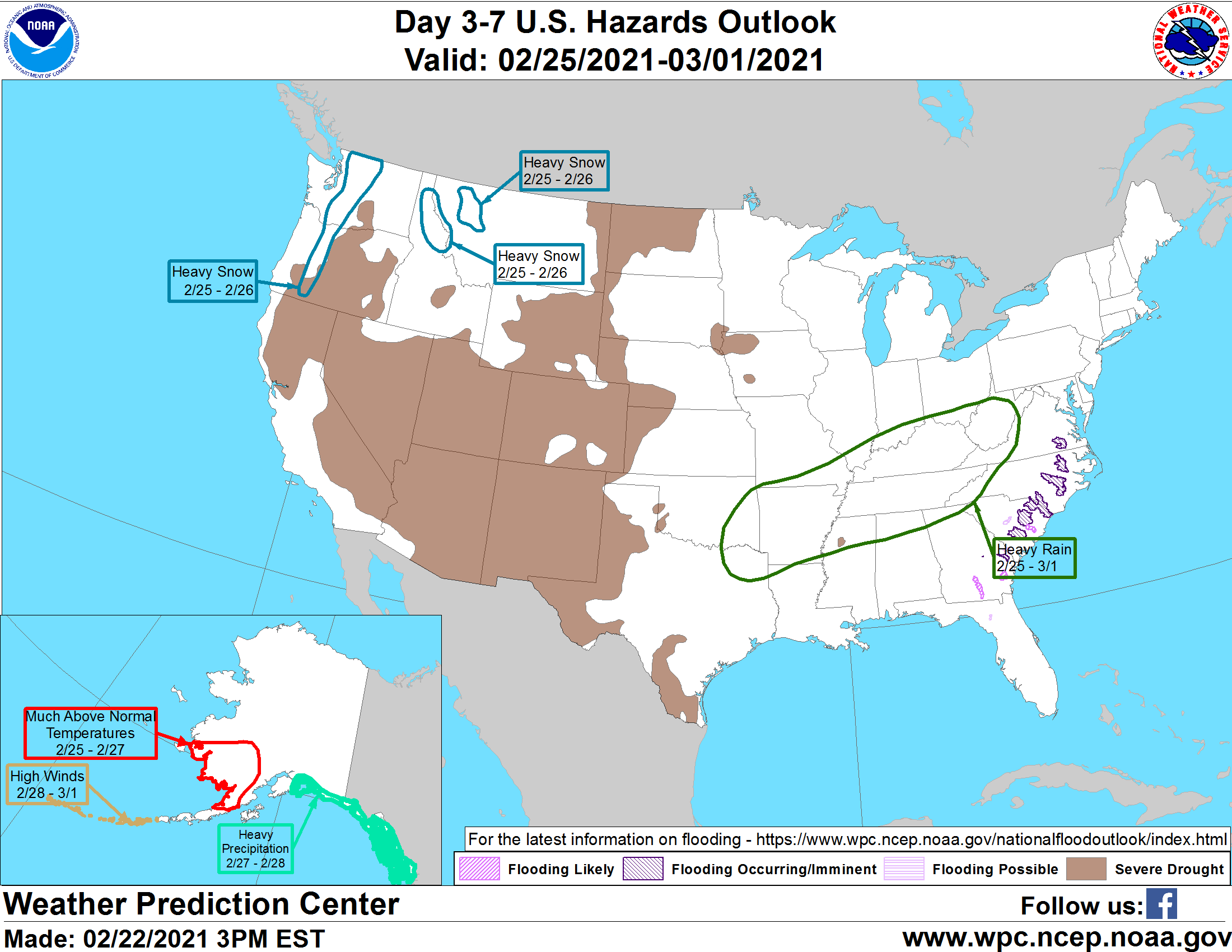 Make it a great rest of your day and take care.