Good Monday, folks. Our day is starting out with heavy rain, strong storms and big time winds rolling across the Commonwealth. This is ushering in more of a winter look and feel for the next few days and may even bring some light snow in here. Down the road, we are watching a major storm system for the upcoming weekend.
As mentioned, this morning is bumpy across the state as the line of strong to severe storms moves through. Damaging winds and local flash flooding continue to be the main players. All your storm tracking tools are at the bottom of this post.
The rain moves out very quickly today with cold air crashing in behind it. Temps drop into the 30s with a gusty wind making it feel much colder than that. Wind chills late tonight reach the middle and upper teens…
Tuesday is a cold day with temps in the low and middle 30s. Here's the Hi Res NAM temp forecast from Tuesday morning through 7pm Tuesday…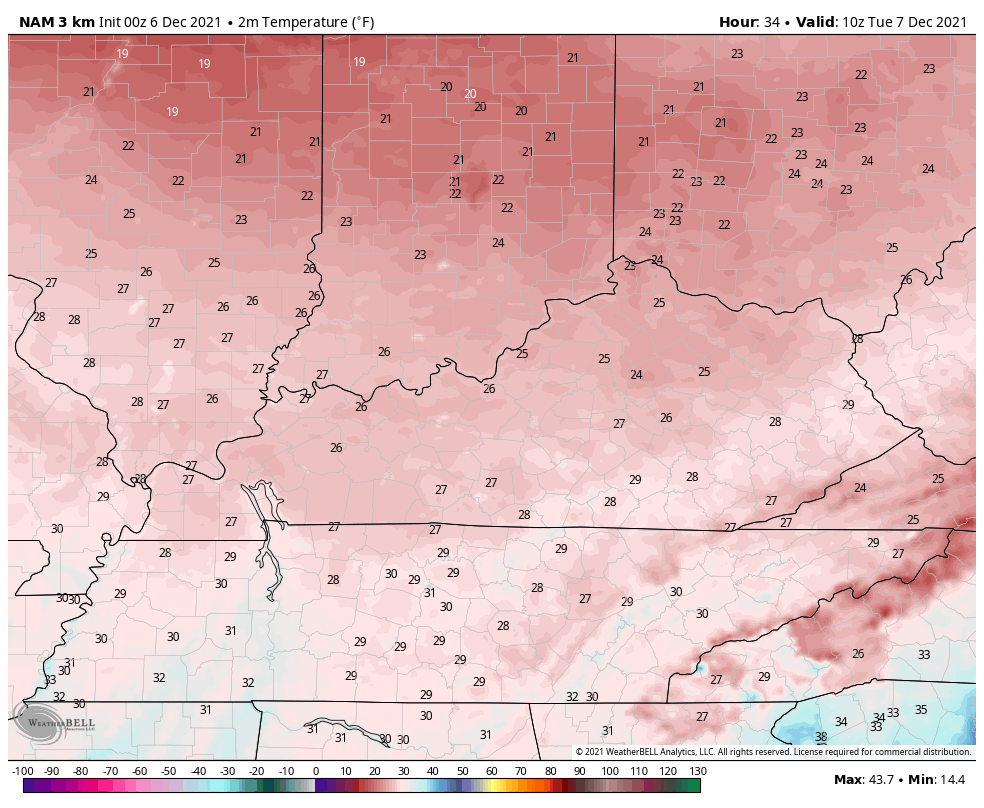 A system moving in Tuesday night and Wednesday morning will likely have a quick-hitting area of light snow with it, but the models vary on where to place this.
The GFS has been most consistent with our system…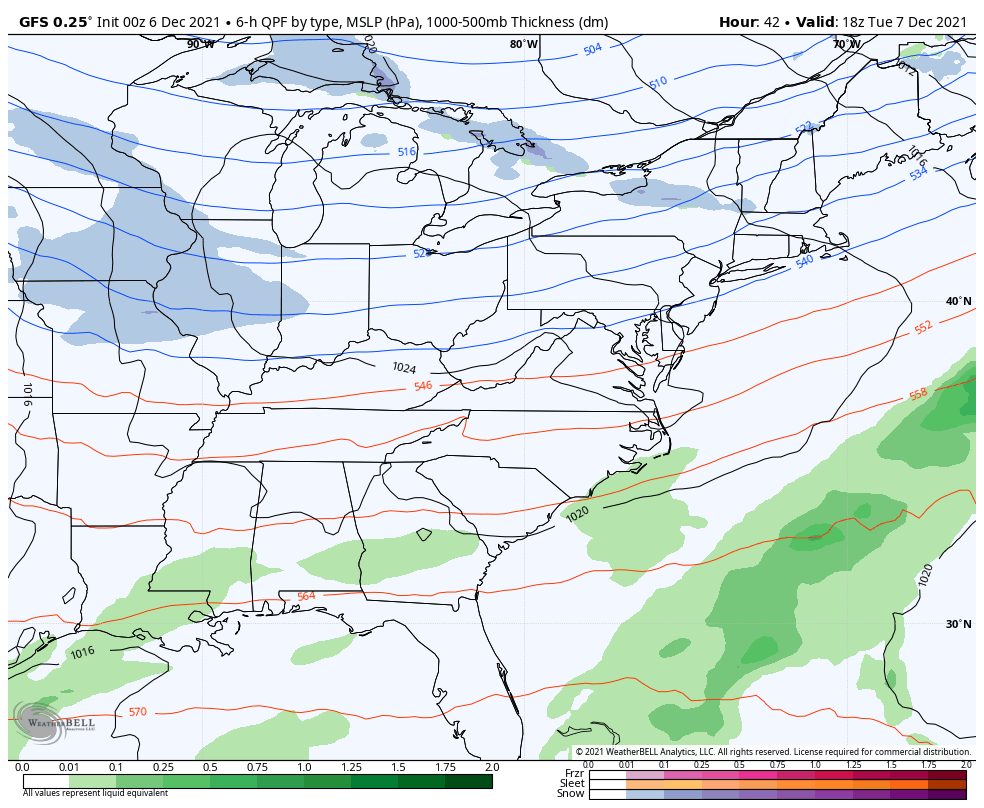 This run of the GFS is putting down a light snowfall across the northern half of the state…
The Canadian is a little more choppy with the light snow with one band north and another in the southeast…
The EURO has really struggled to find this system and is also choppy and farther north…
A weaker system moves in with some showers late Thursday and early Friday and that sets the stage for another potent storm system for the weekend. This will likely feature a mild surge of air ahead of it and a big temp crash behind it. Near record highs are possible Saturday before temps drop nearly 40 degrees in less than 24 hours. Heavy rain and strong/severe thunderstorms will be likely ahead of it with the potential for a switch to some snow as the low goes by.
The models continue to flip around with the track and timing of it all, but that's normal from 5 days out.
Here's how the current GFS sees things…
The Canadian Model has a little better snow look…
This run of the EURO continues to look suspect…
The rainfall numbers from today through Sunday continue to show some concerning totals…
GFS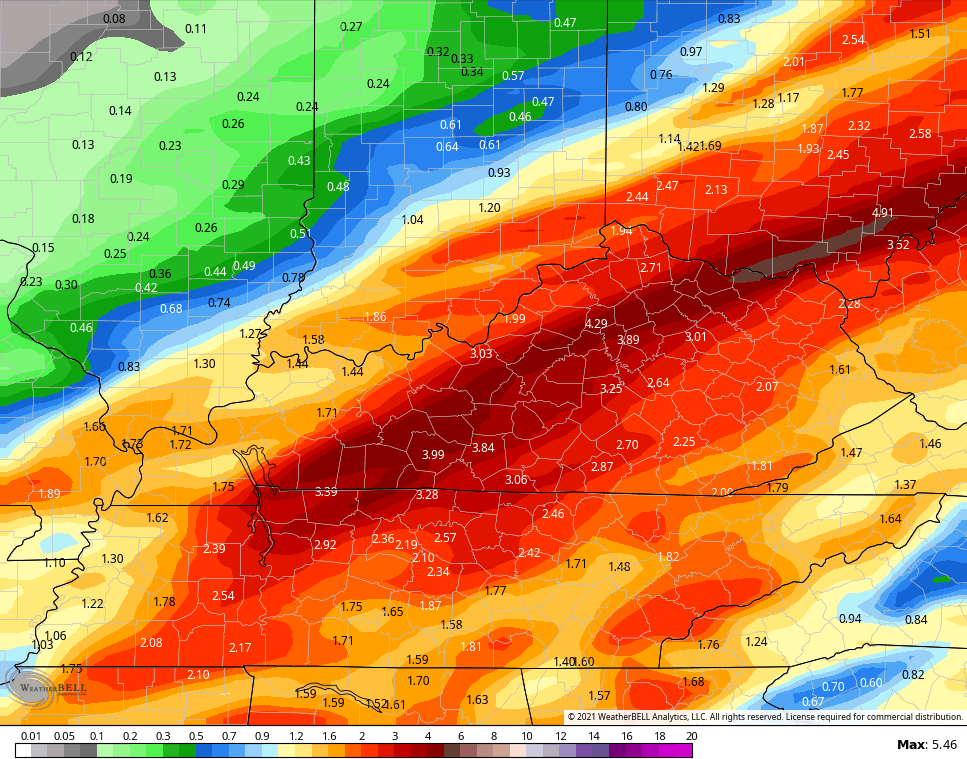 Canadian
I will have updates later today so check back. I leave you with your early Monday storm tracking tools…
Possible Watch Areas
Have a great day and take care.