Good Monday to one and all. It's been an absolutely incredible start to 2022 with tornadoes, severe storms, two rounds of flooding, historic snows and arctic air, and that's just in the first 9 days of the year. Now comes black ice on the 10th day as we look ahead toward a pattern that threatens to go in the tank in the coming weeks.
To put things in perspective on how crazy things have been, check out my tweet from Sunday…
RECORD ALERT: This is now the wettest January 9th on record for Lexington with 1.55" and counting.

This follows the wettest January 1st and snowiest January 6th on record.

We also tied two record highs in the final week of December.#kywx

— Chris Bailey (@Kentuckyweather) January 9, 2022
That's pretty darn wild and perfectly illustrates the extreme pattern we're dealing with.
Let's begin with the quiet and cold weather out there today and Tuesday. Highs range from the upper 20s to upper 30s across the state with each day starting with temps in the teens. A little bit of a wind will make it feel quite a bit colder, so keep that in mind.
The numbers come up a bit on Wednesday as winds gust up ahead of a system dropping in from the northwest. That's a rather week system that introduces a more important one arriving over the weekend with another trying to follow it up a few days later.
As I've talked about, the models are waffling on how to handle it, but they are all bringing winter weather in here…
EURO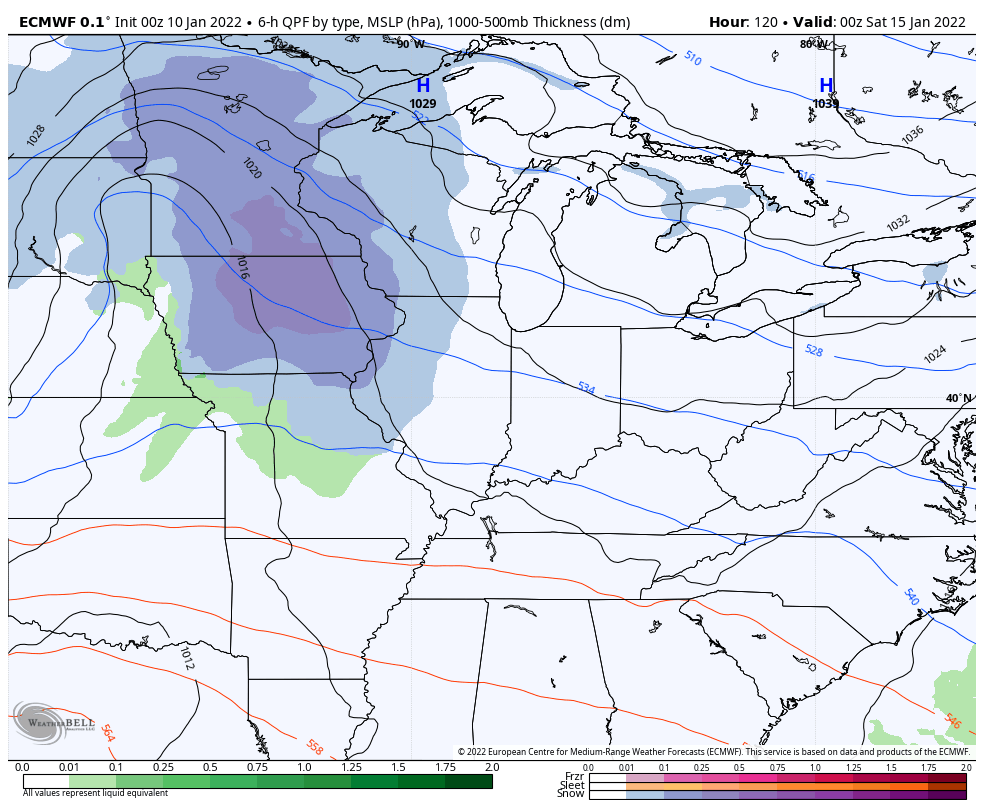 GFS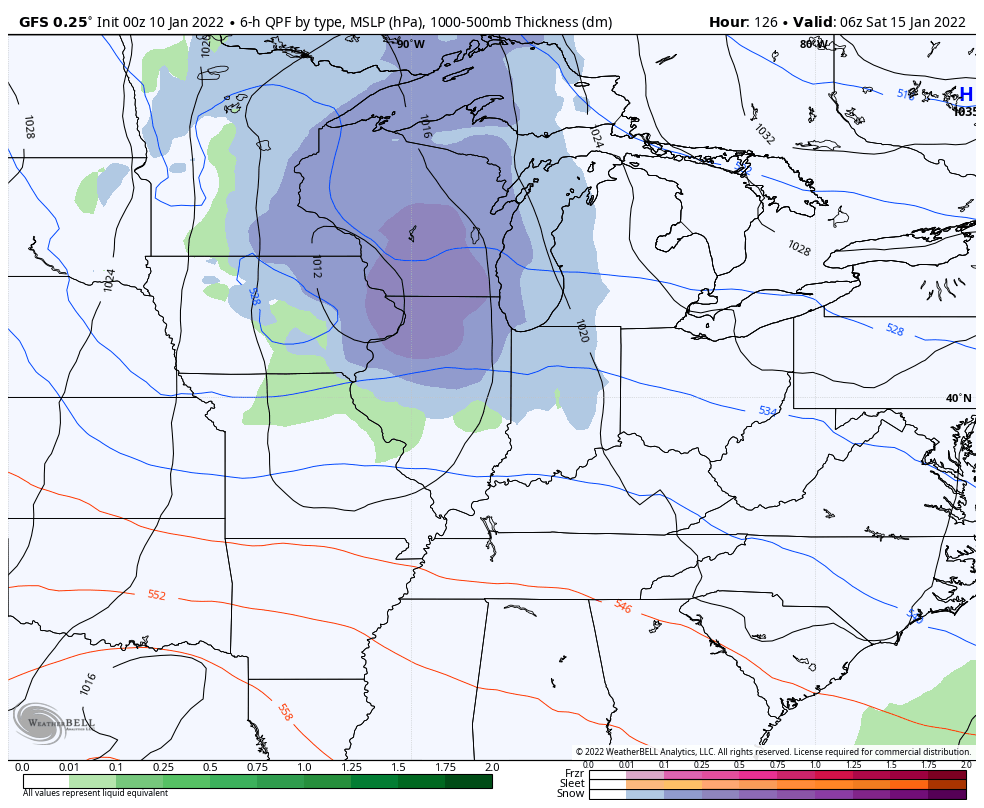 CANADIAN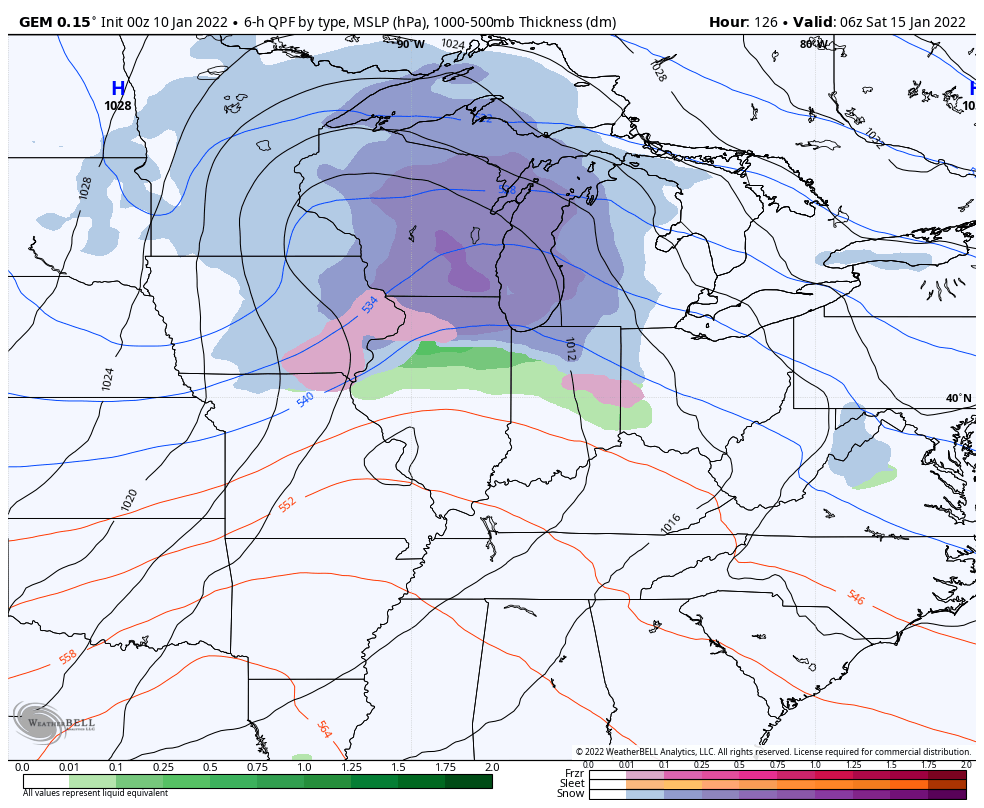 As you know, I'm all in on a very wintry pattern taking shape for much of the country during for the second half of January and it's one that may take us deep into February. If we look at the regular global indices, we find them aligning for some significant and prolonged cold…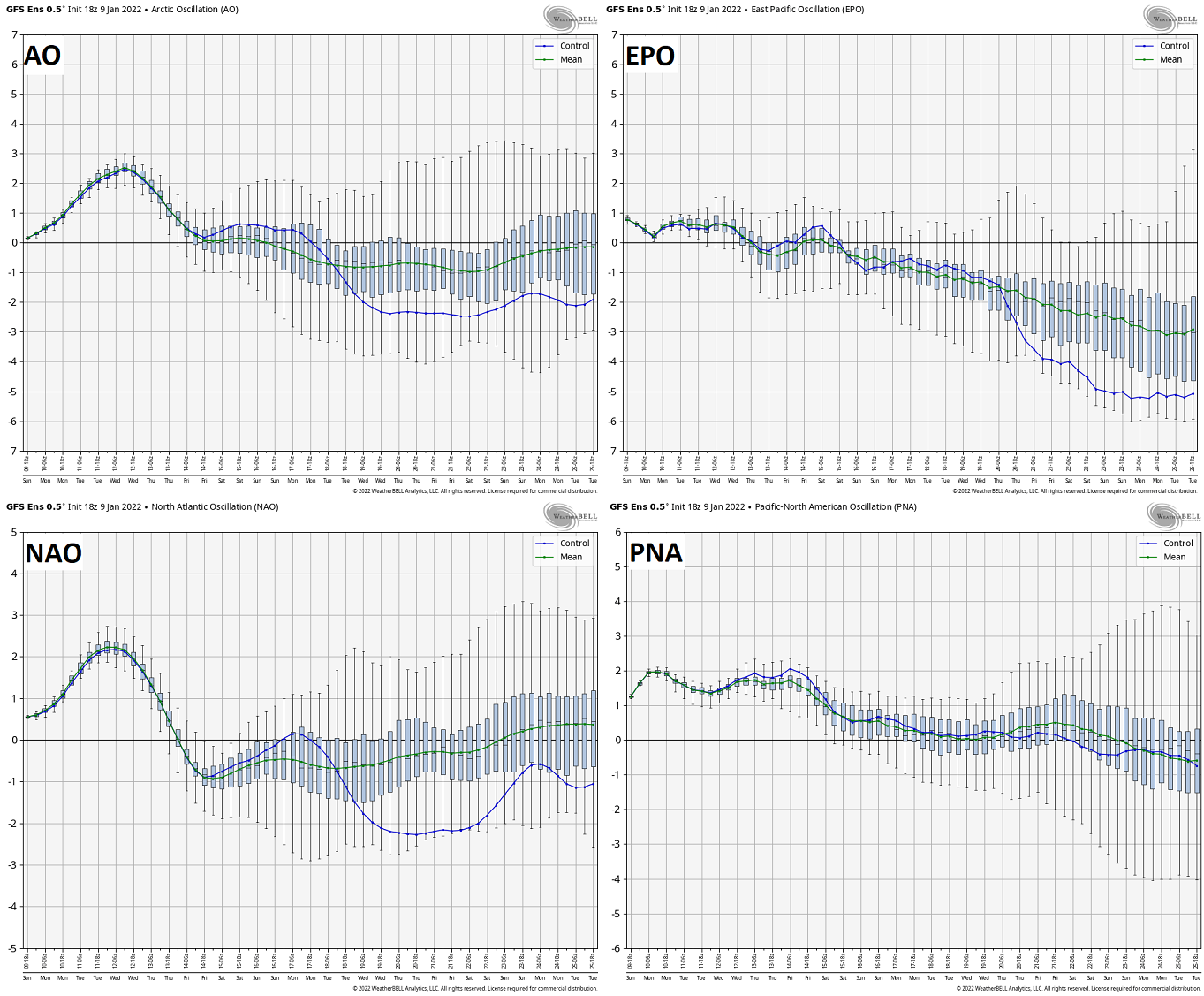 A -NAO, -AO and -EPO show up well with a PNA that's neutral. That severely negative EPO is usually a big indicator of widespread winter weather in the eastern half of the country.
The various ensembles continue to show a major amplification of the jet stream and it's one that tries to lock in…
CANADIAN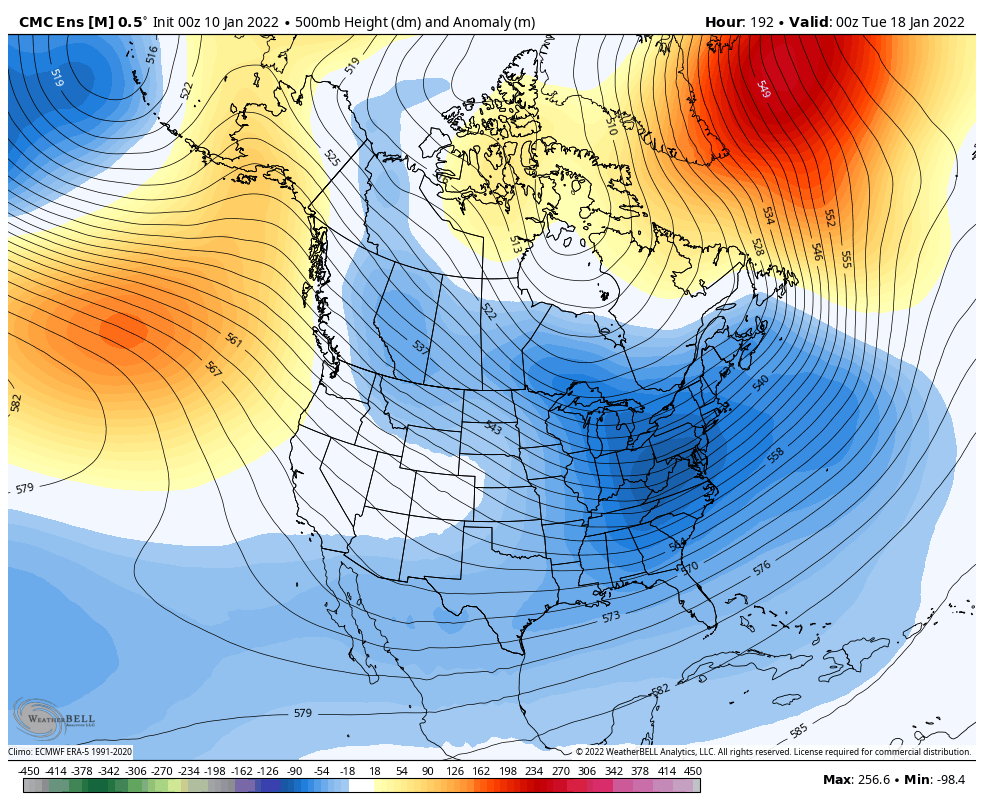 The crazy temp departures…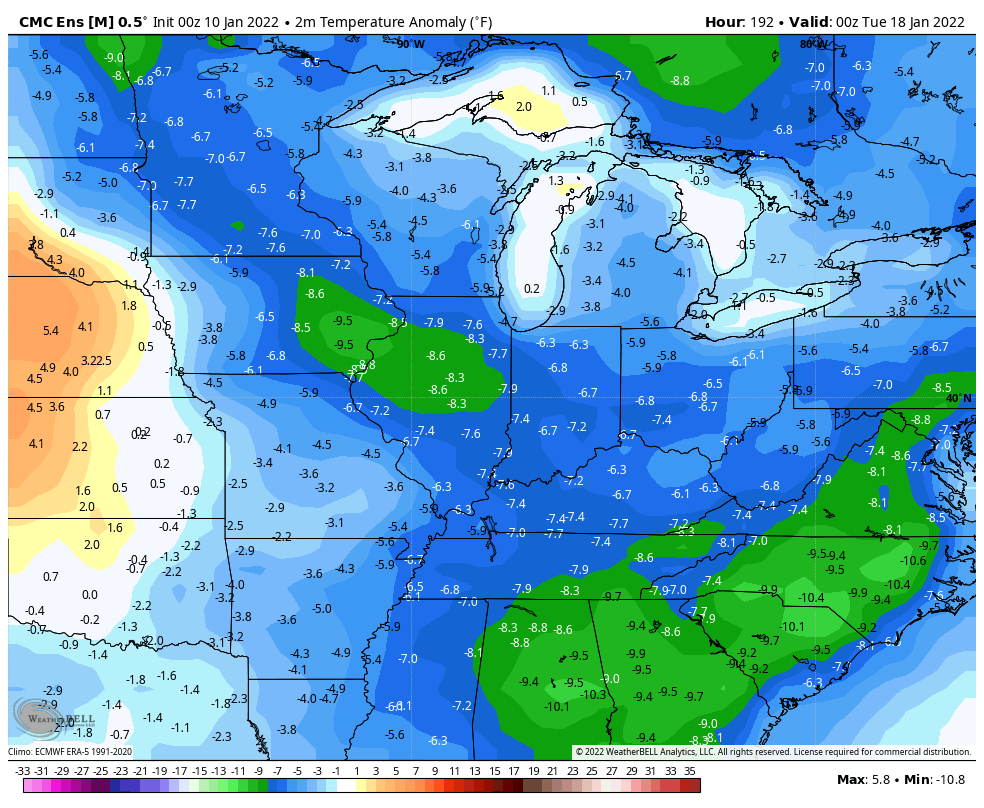 The GFS Ensembles…
Buckle up!!
I will have updates later today. Have a good one and take care.