Good evening, folks. Our Winter Storm Threat continues for Wednesday night and early Thursday for the potential for some spots to pick up 4″ or a little more of snow. Bitterly cold air then follows that for late week into the weekend.
A Winter Weather Advisory is out for much of the state, but I have no idea how areas of northern and northeastern Kentucky are not included in this…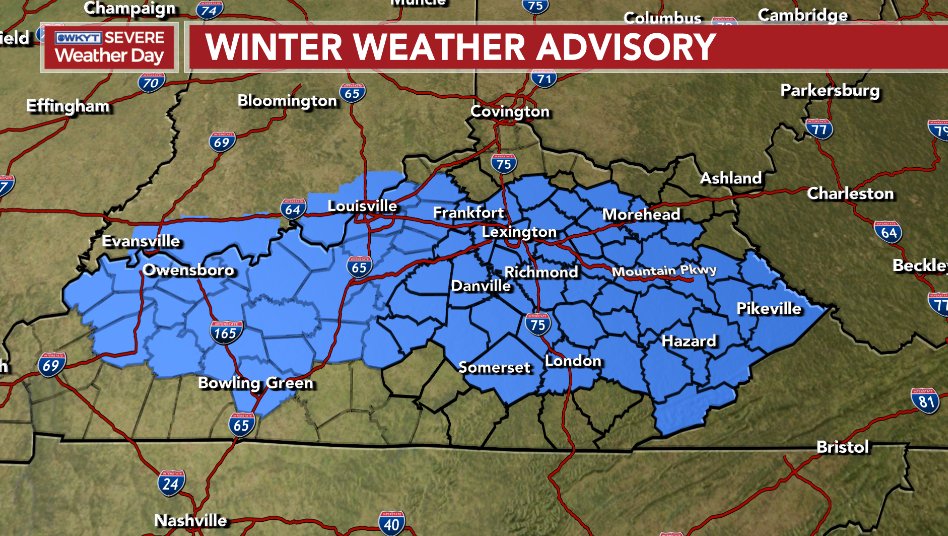 That should go all the way across southern Ohio and into West Virginia and there is no reason for this not to be the case less than 24 hours ahead of an event. As a matter of fact, some of this may very well get upgraded to a Winter Storm Warning.
My Latest Call For Snowfall shows a widespread 1″-4″ snowfall with some areas in the darker blue potentially exceeding 4″ by Thursday morning…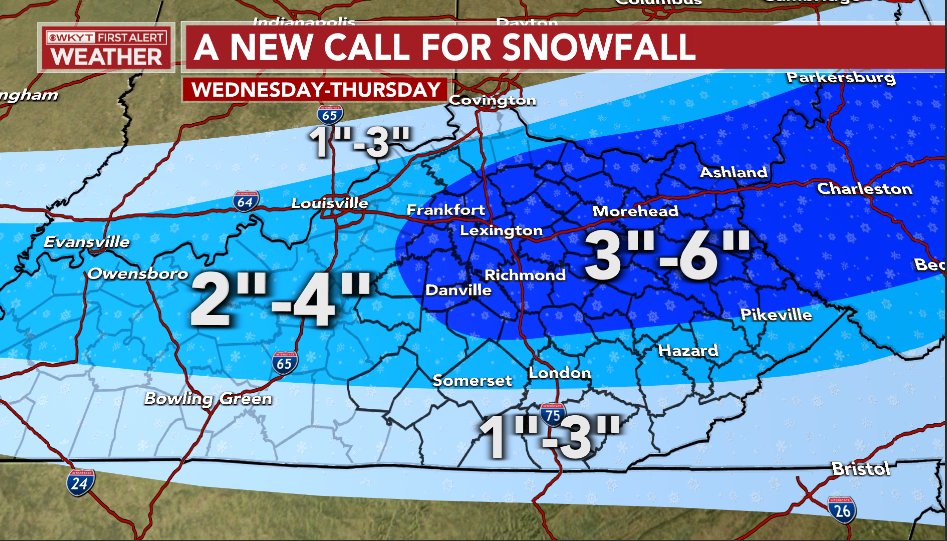 The latest from the NAM and GFS now support this look…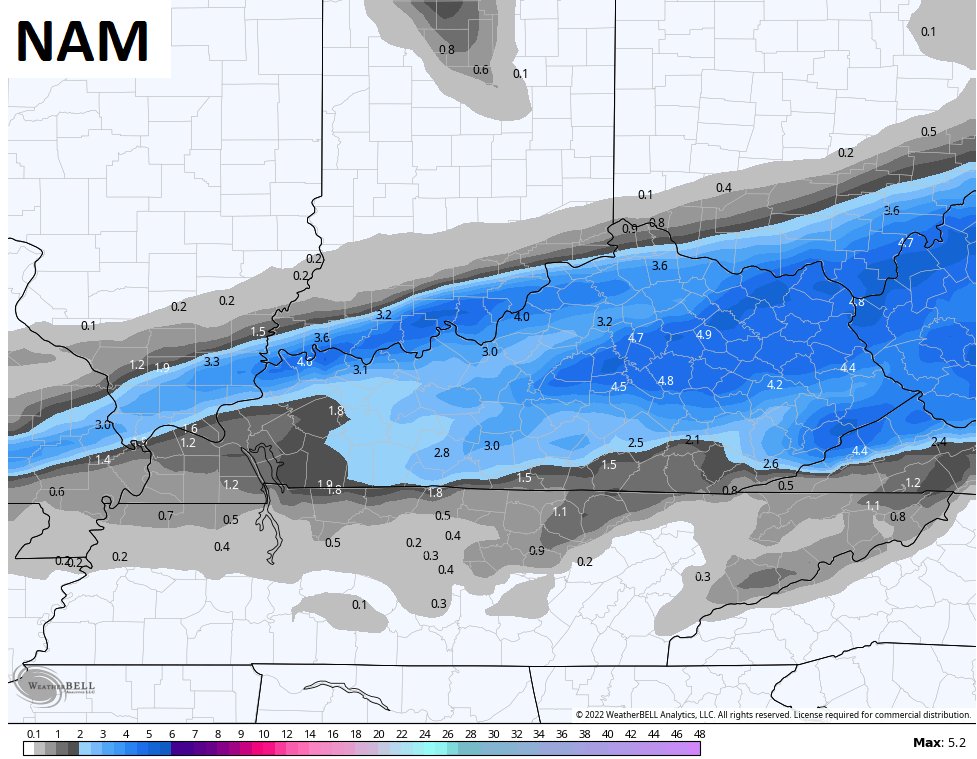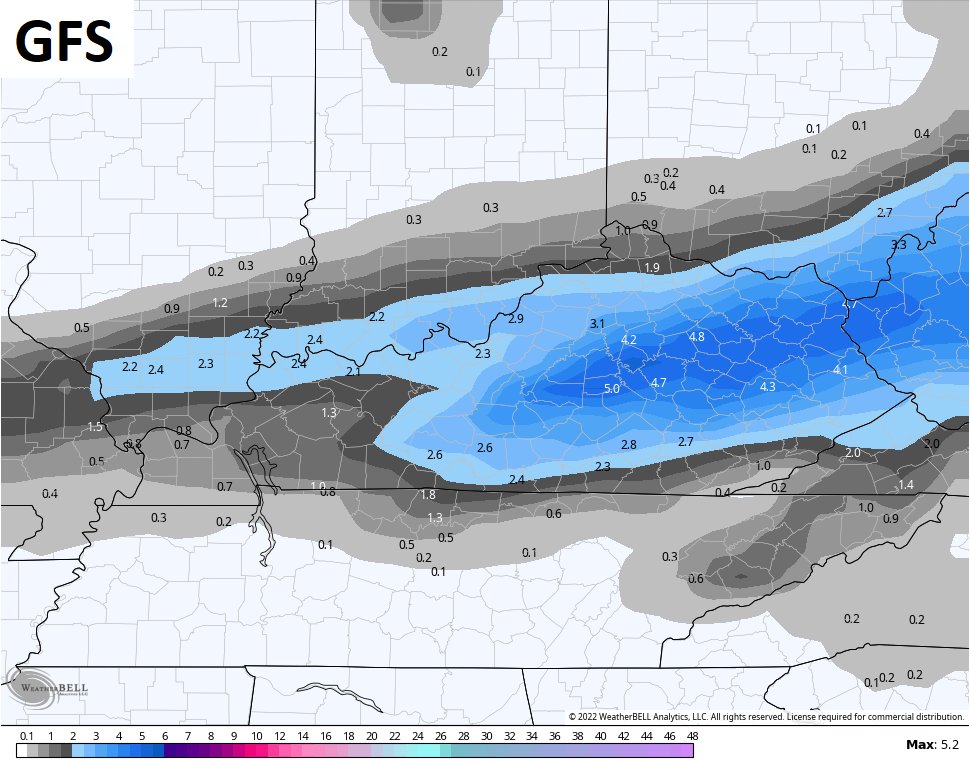 Again, all this starts as rain and goes over to snow from northwest to southeast Wednesday evening as arctic air crashes in. This will be  HIGH IMPACT travel event in our region as all that water quickly turns to ice and then we throw snow on it.
Temps drop into the single digits by Friday morning and then again Saturday morning.
I will update everything later tonight, so check back. Have a great evening and take care.