Good Wednesday, everyone. Another winter storm is set to put down several inches of snow across the state this evening into early Thursday. This latest winter storm will usher in the coldest air of the winter will follow that for the end of the week into the weekend. That's when eastern Kentucky may also have a close call with an eastern snow system.
This latest winter storm will not produce the same snow amounts as the past two, but it's still formidable and barely gets into my 4″ range for Alert status, but it still makes the cut.
Here are some thoughts on our developing winter storm…
Rain develops ahead of an arctic front dropping in from the northwest.
Temps quickly fall below freezing behind the front as rain changes to snow from northwest to southeast this evening.
A period of very heavy snow is likely to show up right after the change.
This band of snow likely expands in coverage the farther east and southeast it goes.
Most areas have a 6-8 hour window of snow falling.
Snowfall totals range from 1″-6″ across the state and those totals are pointed out in my snow map.
With temps crashing through the 20s and into the teens tonight, all the water from today freezes up. Throw snow on top of this and things get flat out nasty.
This system will have a MAJOR impact on travel through Thursday.
Bitterly cold air comes in behind this with single digit lows possible Friday and Saturday mornings. Wind chills may go below zero.
As of this writing, a Winter Weather Advisory was out for much of the state and that should be expanded to include more of the state. I also expect some of this to be upgraded to a Winter Storm Warning.
Here's my Latest Call For Snowfall…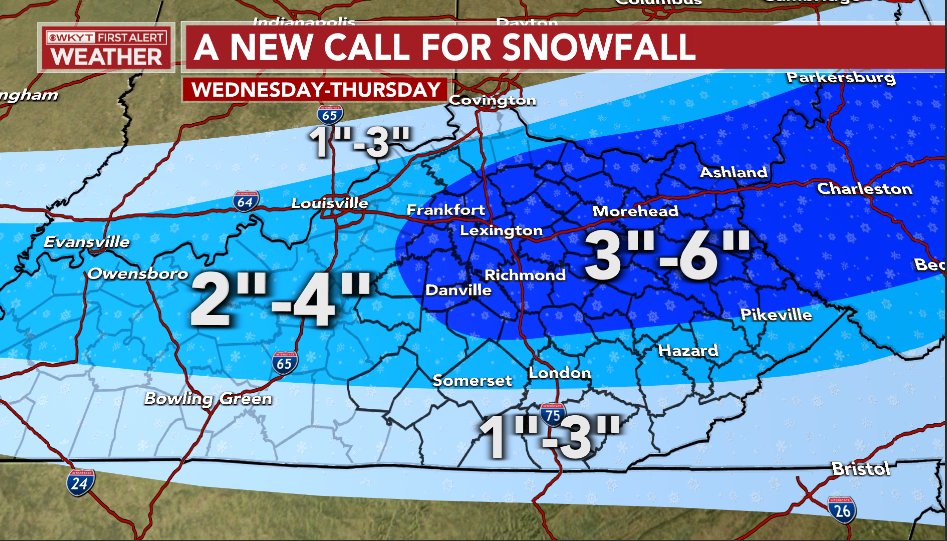 I didn't make any adjustments from my prior update, but that may change with the final call later today. I was tempted to move everything south just a little bit and still may, so keep that in mind.
The late Tuesday evening computer forecast models were not shy with the potential for some areas to get in on 4″ or a little more of snow…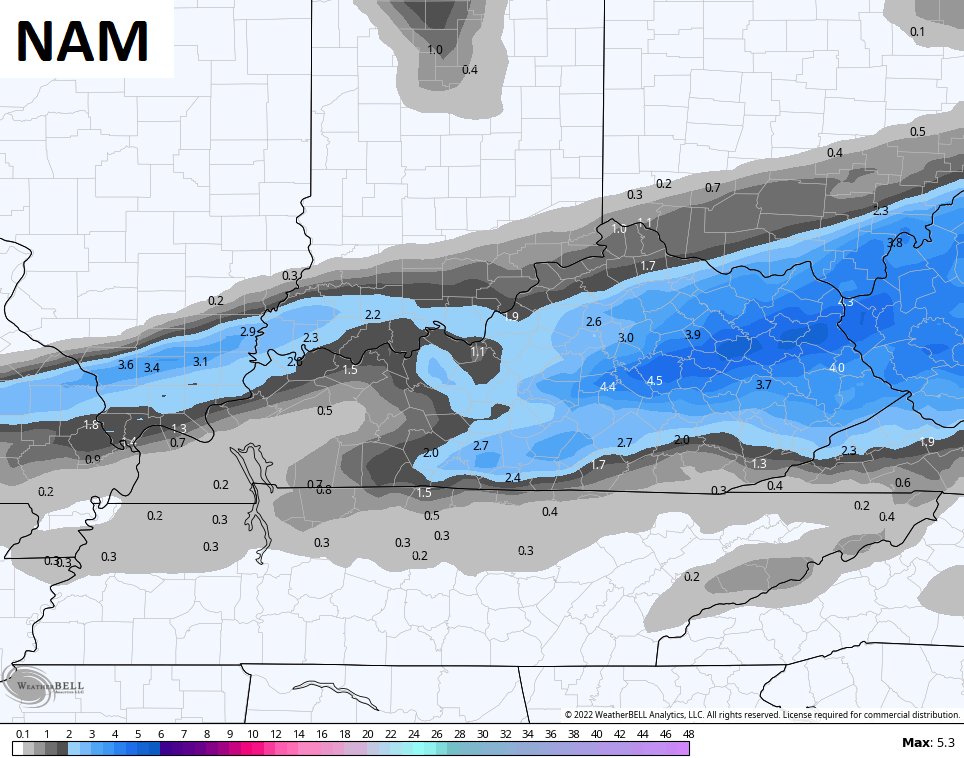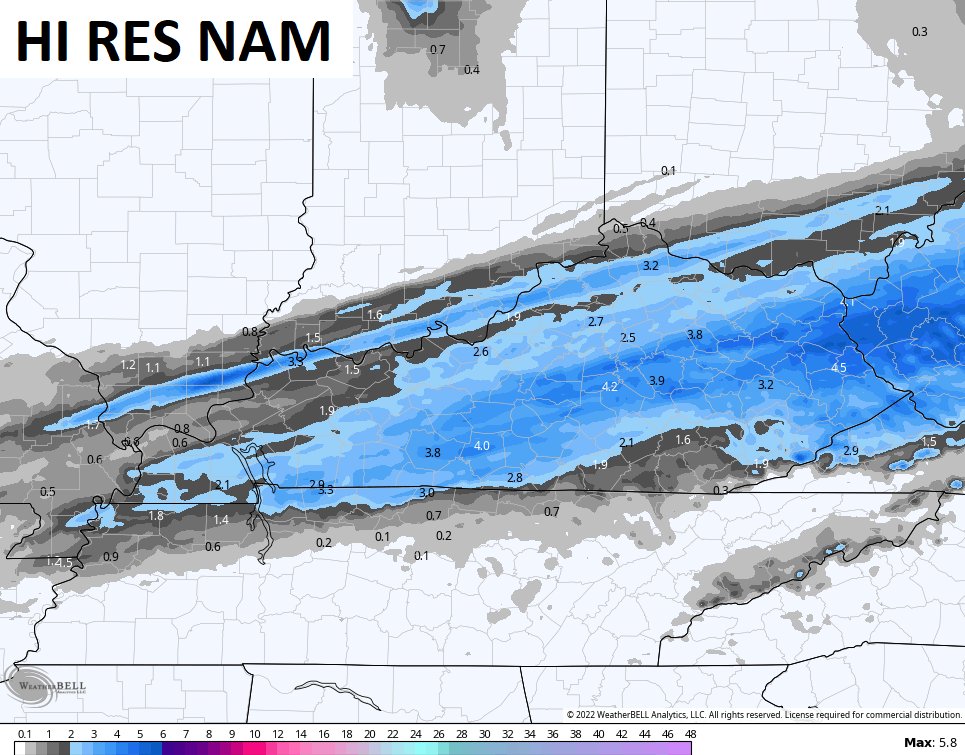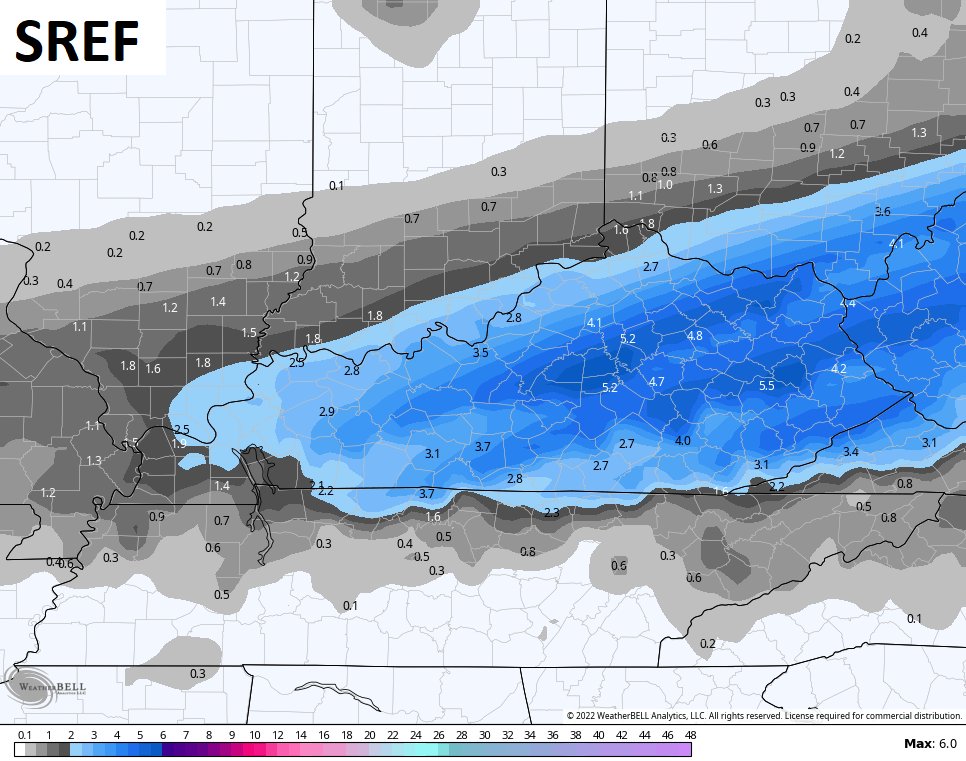 Updates will come your way later today. Until then, here are your radars to track an increase in showers…
Have a great day and take care.