Good Sunday, everyone. Rounds of heavy rain producing showers and storms are back in the bluegrass state, bringing another flood threat to the region.  This action is with us as we close out July and roll into August on Monday. Unfortunately, the pattern is skewing stormy again later in the week into next weekend. Ugh.
A newly issued Flood Watch kicks in this morning and runs into the first part of Monday. This watch is nearly identical to the Watch we had a few days ago…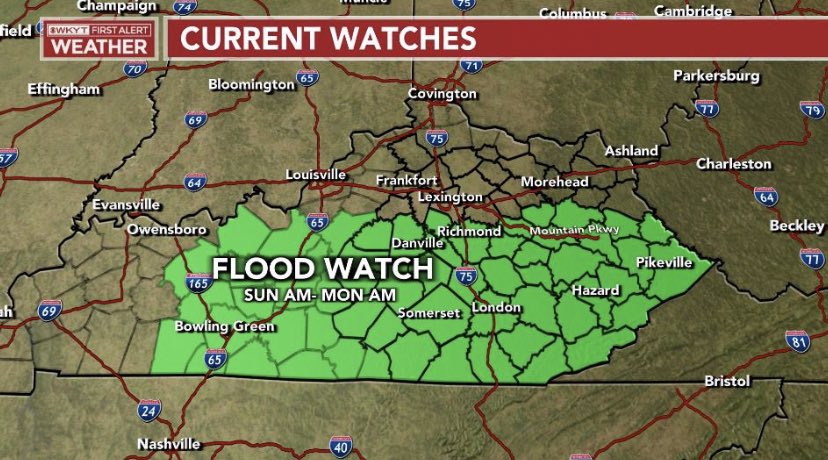 This matches up well with the threat map I put out on Thursday of last week…
Another 1″-3″ will be possible across the region, but locally higher amounts will be possible with thunderstorms. There's a chance for the heaviest rain to fall a little farther north of the devastated areas of the southeast. We are hoping that's the case, but it's certainly not a guarantee.
Again, this will not be constant rains and will, instead, come at us in waves.
Here are your radars to track today's increase in showers and storms.
Scattered showers and storms hang around into Tuesday and we will have to keep a close eye on those.
The pattern after this is starting to look a little stormier as we get closer. That's not exactly great news, obviously. Here's the GFS from Wednesday night through early the following week…
The EURO is also keying in on a similar look through next weekend…
Here's hoping this does not play out the way the models are suggesting.
I'll drop by for an update later today if need be. Have a great Sunday and take care.