Good afternoon, everyone. It's all eyes on a developing winter storm set to target the region tonight and Wednesday. This will impact areas along the Ohio River and into northern Kentucky and be followed by rain, then more light snow.
A Winter Weather Advisory is out for north central Kentucky tonight and early Wednesday…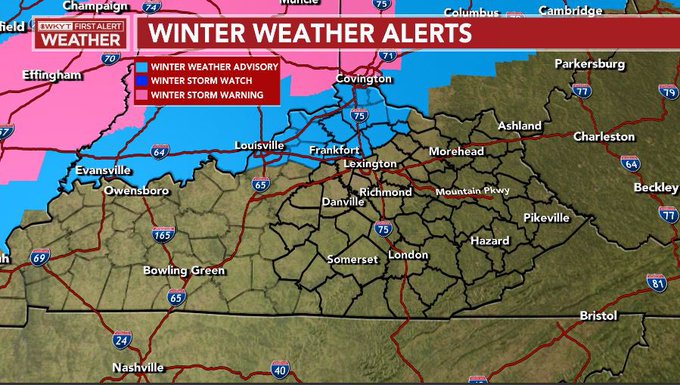 Some counties along the Ohio River to the southwest of that may have to be added. I also wouldn't be surprised to see far northern Kentucky upgraded to a Winter Storm Warning.
I'm rolling with the forecast I already have out…
Obviously, I will freshen that up later today.
Some of the models continue to hit the chance for accumulating snow a bit farther south than my forecast…
Everyone sees rain quickly take over early Wednesday, so areas that do get some overnight snow may have that washed away fairly quickly.
Once the low goes by to the northeast, wraparound light snow kicks in Wednesday night and goes through Thursday night…
That's when we see light accumulations across the entire region and likely see snow days showing up.
I will have the latest on WKYT-TV starting at 4pm and with another update on KWC this evening. Until then, here are your radars to track the system in from the southwest…
Enjoy the afternoon and take care.