Good evening, everyone. Our storm system seems to be really well-behaved so far. Of course, that might be the kiss of death as we head into later tonight. 💀 This system brings rain, snow and an increasing wind threat tonight and Wednesday.
There are no changes to the Winter Weather Advisory from earlier…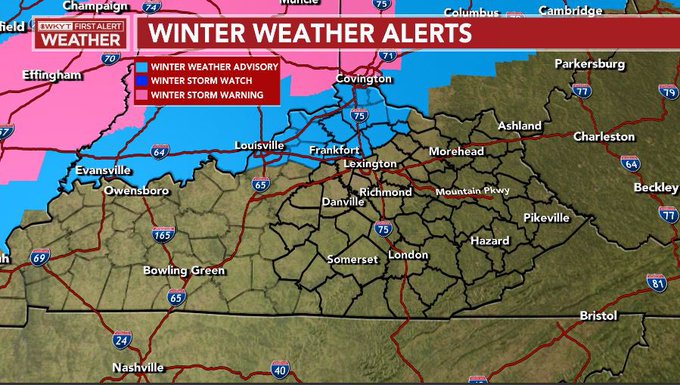 Given everything as of now, I see no reason to change anything for tonight and early Wednesday morning…
Winds on Wednesday are a big player with that low working into the region. Gusts of 40mph-50mph will be possible for many in central and eastern Kentucky. Some of the models have pockets of wind pushing high wind criteria…
Hi Res NAM
HRRR
As the low goes through, cold winds kick in and that means rounds of light snow are likely Wednesday night through Thursday night…
Light accumulations are likely during this time…
Behind all this comes a decent Saturday ahead of the next system coming in here for Sunday and early Monday. That's a shower maker that may end as some flakes. The setup behind this is one to watch for another potential big winter storm that tries to impact the region…
This happens as the pattern grows super cold for the country as we flip the calendar from January to February. When the Ensembles are seeing this kind of cold, you know it's a frigid pattern…
GFS ENSEMBLES
CANADIAN ENSEMBLES
I will update things if need be later this evening. Here are your radars to follow all the action toward our area…
Make it a great day and take care.