Good evening, everyone. It's a flat out awesome weather day wrapping up across the Commonwealth, but stormy changes are on the way for the next few days.  Severe storms are high winds will likely impact the area from late Friday through Saturday.
The Storm Prediction Center continues with an increased severe weather risk across the region. They even have far southwestern Kentucky in a rare Moderate Risk for severe storms…
I have no changes to the overall headlines:
Clusters of showers and storms develop tonight in the west and roll eastward by morning.
A few rounds of storms will be across the state on Friday. Some of these may be strong.
A line of severe storms develops west of the Mississippi River Friday afternoon and enters western Kentucky during the evening.
That line then crosses the state from west to east Friday night.
Damaging winds and a few tornadoes are possible along this line.
The greatest tornado risk is across the western half of the state.
Locally heavy rains of up to 1″-2″ will be possible Friday and Friday night.
High winds impact central and eastern Kentucky Saturday. These non-thunderstorm wind gusts should reach 50mph-60mph at times.
Wind damage is very possible Friday night and Saturday.
The future radar from the HRRR shows the initial storm clusters on Friday with the squall line racing eastward Friday evening and overnight…
The short range models show the possibility of rotating storms. Those show up on the streaks you see…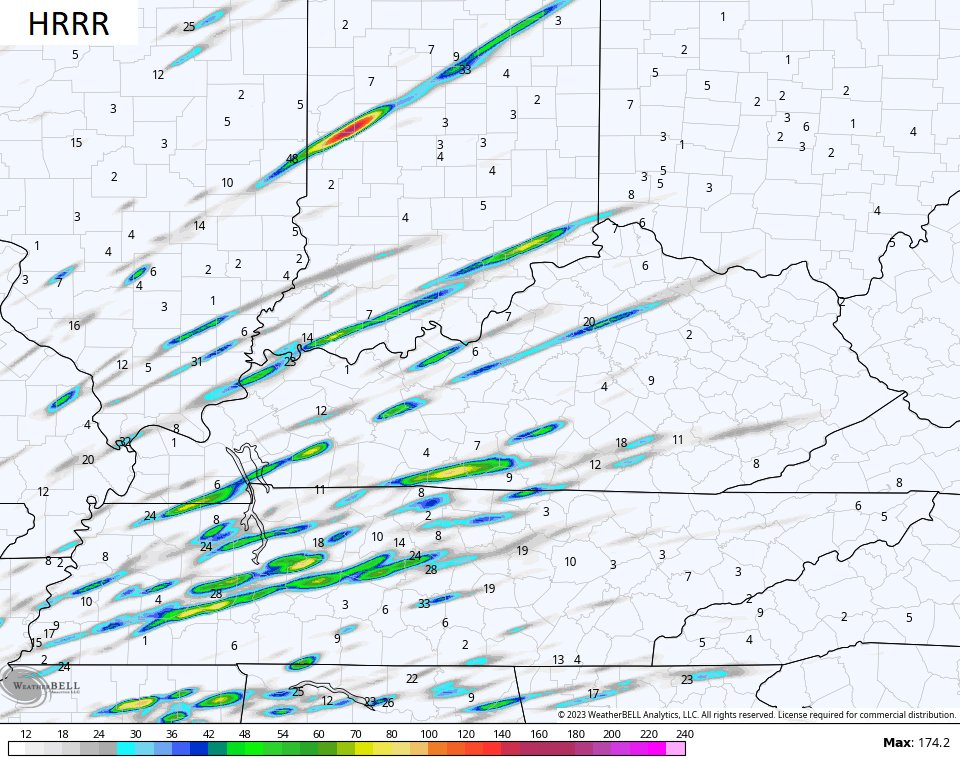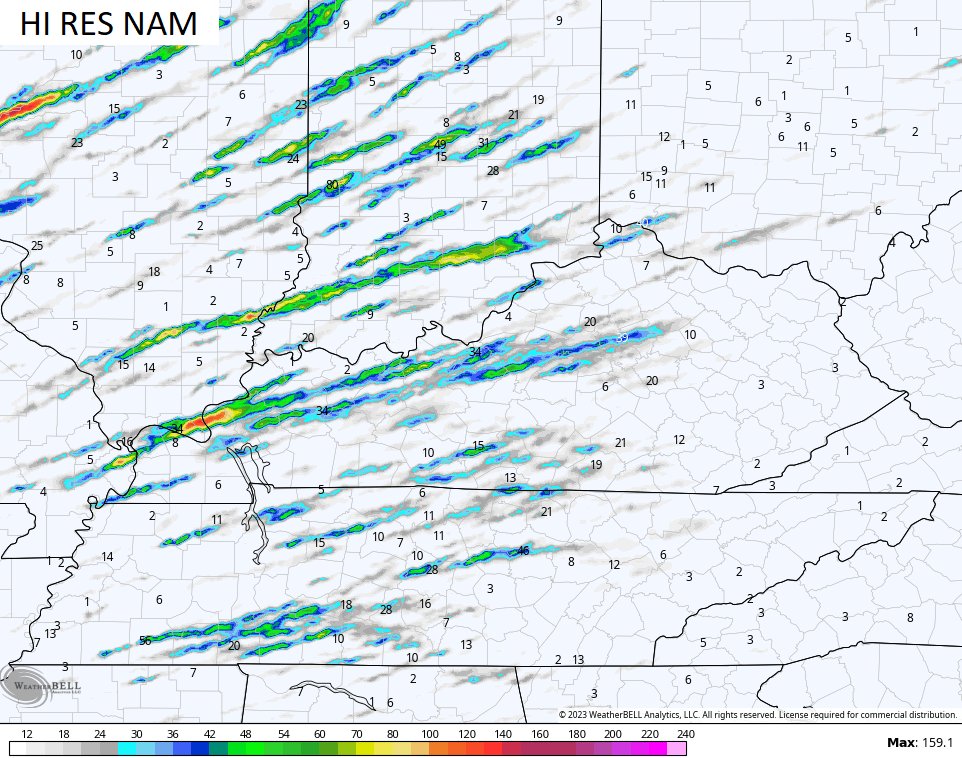 High winds follow that on Saturday and those gusts may push 60mph in a few spots. Here are the peak wind gusts from the Hi Res NAM…
Wind damage is a good bet in central and eastern Kentucky on Saturday.
Cold air crashes in from the northwest Saturday with a shower possible in the north. There's an outside chance for a flake or a touch of sleet showing up during the early evening…
Sunday looks good with milder air pushing in. That mild air turns downright warm into the first half of next week with temps that can make a run at 80 degrees.
This warm up will also come with another severe weather risk by Tuesday and Wednesday…
Enjoy the rest of the evening and take care.