Good Monday and welcome to the last full week of May. The week is off and running with a bit of an early summer feel but a big change is on the way. This change means cooler winds blow before the week is over and that looks to carry us into Memorial Day weekend.
Temps today through Wednesday are in the low 80s for the most part. Skies will be partly to mostly sunny. There's a small chance for a shower or storm going up at some point by Wednesday.
As all of this is happening, we have a rather September look to the overall pattern. A huge cutoff low is spinning in the southeast with another trough digging into the Great Lakes and northeast. These two try to play a game of hook up…
The end result for us is much cooler air with only a small chance for a shower or storm into the holiday weekend. Watch how this big storm rolls up the east coast to make for some ugly Memorial Day weekend weather…
That system is interesting as it could be some kind of hybid tropical system. The National Hurricane Center is keeping an eye on it…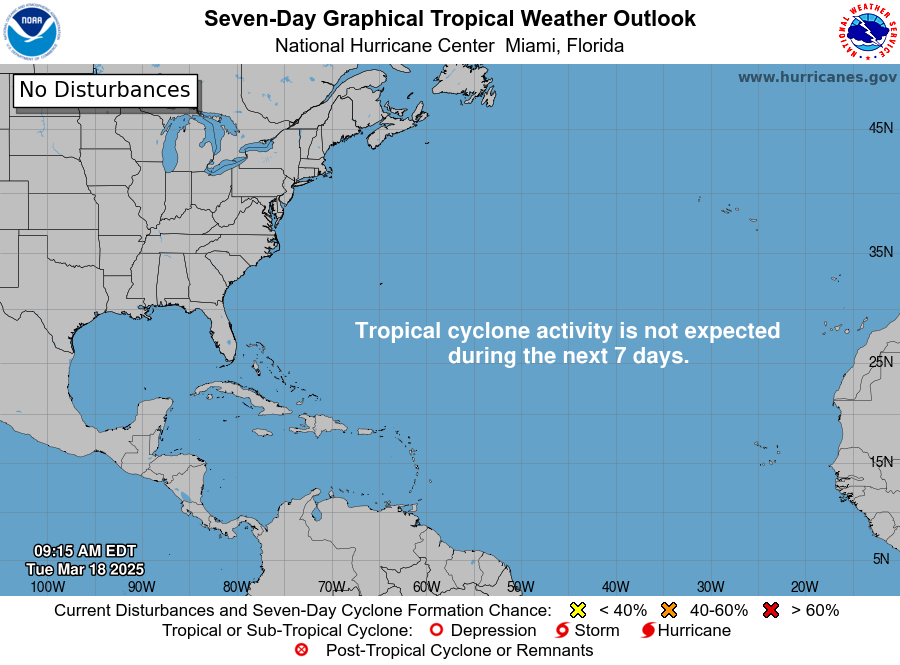 Told ya it was a September look.
Temps back here in Kentucky are well below normal from Thursday into the start of the weekend. The GFS continues to spit out near record lows Friday morning…
Even if that's overdone and we had 5 degrees on top of those numbers, you still get a crisp late May morning.
Looking farther down the road we find another system rolling in here from the west early next week…
That could bring some pretty good thunderstorms with it to close out the month…
Make it a great Monday and take care.