Good Thursday to one and all. It's a much cooler day across the Commonwealth after a backdoor cold front pushed through. That front came from the northeast and kicks off a patten where the weather goes in reverse into the Memorial Day Weekend.
Temps today reach the upper 60s to low 70s across areas of central and eastern Kentucky. The farther south and west you live, the warmer the temps will be and may still hit the mid and upper 70s.
This cool and dry air will allow temps to really drop tonight with lows by Friday morning hitting the low and middle 40s for many…
The rest of Friday looks great with temps in the 70s with a mix of sun and clouds.
A big system developing off the southeastern coast is going to be a player in our weather. The National Hurricane Center even gives this a low-end threat for tropical development…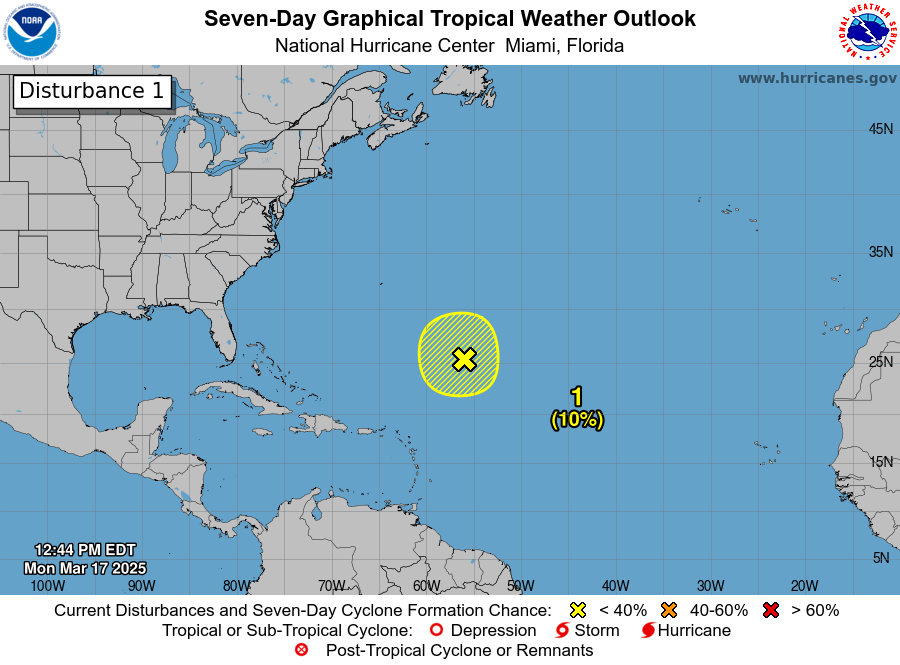 This throws moisture back toward the west and northwest this holiday weekend. Watch how the rain rolls into central and eastern Kentucky by late Saturday into Sunday morning…
NAM
EURO
That's some good agreement between those two models. Areas seeing rain will have temps MUCH cooler than normal. How cool? Sunday can be way down there is the clouds and rain are a little more widespread across the eastern half of the state. We may see a more than 20 degree temp difference from west to east.
A lingering shower or storm will continue into Memorial Day itself.
The longer range call is for June to likely start warm for a day or so ahead of another deep trough diving into the eastern half of the country. This trough would allow for cooler than normal temps to settle in once again.
The various Ensembles have a steady look with this trough…
GFS ENSEMBLES
EURO ENSEMBLES
That's some healthy blocking showing up across Greenland while a big ridge goes up the west coast all the way to Alaska. Where the heck was this in winter?
Have a great Thursday and take care.