Good Friday, folks. Our Memorial Day holiday is kicking off with some pretty awesome weather out there today but we have some changes ahead. There's even some ugly weather rolling in for part of the big weekend as our weather comes at us in reverse.
Let's start with today and work through the big weekend and beyond.
Today is a really nice one for most of the state with a partly to mostly sunny sky. Temps are downright chilly this morning with low and middle 40s. By the afternoon, low and middle 70s look good. There's a small chance for a shower or storm going up across far southern and southeastern Kentucky.
Here are your radars to follow anything that does go up…
From here, we focus on what's going on along the southeastern seaboard. We have a big area of low pressure working toward the Carolinas and the National Hurricane Center continues to give this a very low chance of developing into something subtropical…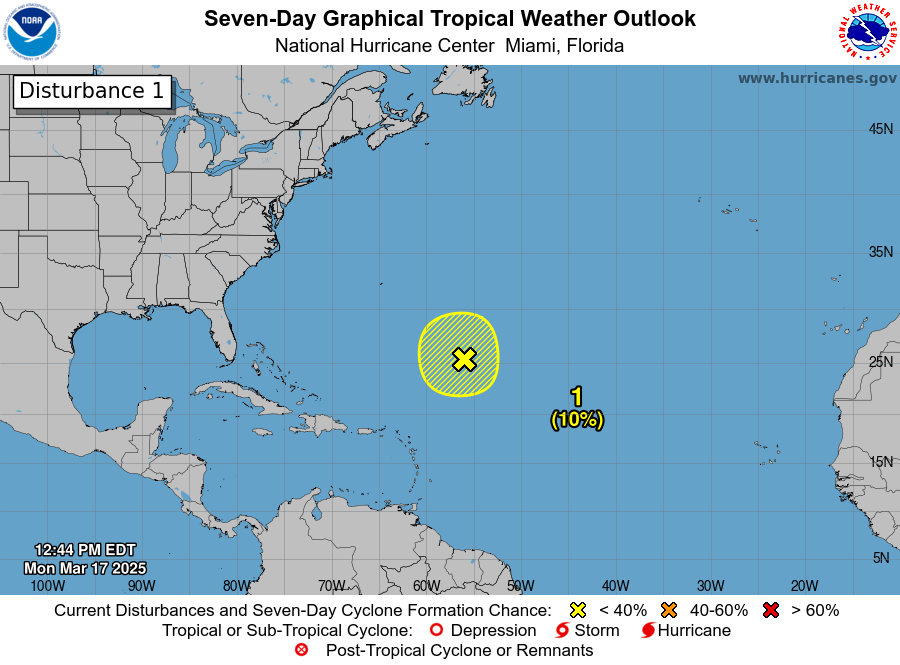 Saturday will see this system throwing clouds into the region with some late day rain getting into southeastern Kentucky. From there, this spreads to the northwest Saturday night into Sunday. Rainfall could actually be a little heavy across the east with some models spitting out more than 1″ of rain…
A few showers may actually get into parts of western Kentucky. Highs will be downright cool with areas of central and eastern Kentucky may not get out of the 50s. Ouch!
Memorial Day Monday will feature a scattered shower or storm with temps trying to get back into the 70s.
There's still the chance for a shower or storm around Tuesday and Wednesday as we close out May with temps surging toward the 80s. This likely carries us into the first few days of June and the numbers may get downright toasty for a time.
The GFS is the coolest of the models with mid and upper 80s…
The EURO which way overdoes temps is, as expected, the hottest…
Remember those 110 degree forecast highs that were only off by 15-20 degrees or so the EURO was spitting out last summer and the summer before… and the summer before… and the… you get the idea.
The Canadian is somewhere in between the two from above…
The Ensembles continue to go toward another deepening trough into the eastern half of the country later in the first week of June…
EURO ENSEMBLES
GFS ENSEMBLES
Have a fantastic Friday and take care.