Good Tuesday, folks. Fall temps continue to settle in across the region and we are going to really turn things rather chilly for lows. That means it's a Pot of Chili Watch Wednesday through Friday.
Now that I have you guys ready for chili, let's start things out with the cold front ushering in the fall chill.
Temps ahead of this boundary reach the 70s for many as scattered showers and thunderstorms increase. These showers and storms look rather scattered, but we will take whatever we can get.
Here are your radars to follow along…
There's a secondary front surging in behind this early Wednesday and that may keep a shower or two going, but most look to stay dry. Highs are in the upper 60s to mid 70s across the state and remain there into Thursday. Friday is mainly 70-75. Lows Thursday through Saturday will likely take a dip into the 40s, especially central and eastern Kentucky.
The next system that looks to impact the region by Sunday and Monday is an upper-level system working in from the west and northwest. The depth of this system remains to be seen but the models are a little inconsistent with how deep this can get…
That would make for another healthy shot of fall temps invading our region. You notice I'm using the GFS there because it matches other models and the overall pattern. Even with that deep of a trough, the model never brings temps below the 75-80 degree range for highs and even shows 90s at the tail end of it. This is what NOAA has given us, folks.
Here's the surface map from that model run showing the rain potential Sunday and Monday…
The Canadian is very similar…
Before I get to a little winter talk, let's get you caught up on Hurricane Lee. This continues to turn toward the north and will begin to accelerate in the coming days. The latest forecast from the National Hurricane Center has the cone of uncertainty across eastern New England into Nova Scotia…
The Hurricane Models are closer to Nova Scotia than New England, but a few are nor farther west…
The GFS Ensembles are similar overall…
In addition to Lee, we have Margot and two more systems out there in the Atlantic…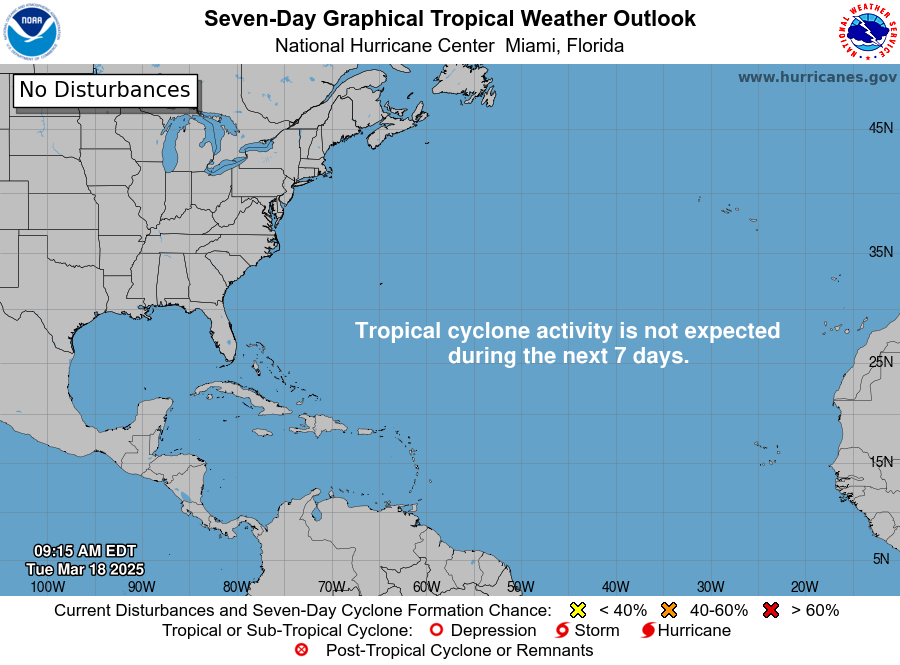 This is turning into another very busy tropical season in the Atlantic! Shocker, right?
Moving on to the upcoming winter and the latest run of the CanSIPS seasonal model. This model updates at the beginning of each month and usually has a hard time finding anything other than ridges and above normal temps across the USA. That has not been the case this year as it continues to show a deepening overall trough into our region this winter.
We see the trough start to develop in December…
Watch that trough develop west to east with blocking going up across Canada…
That deepens even more in February…
That hangs tough into March…
This kind of setup for the winter would certainly bring a lot of potential to our region. There are some interesting analogs I'm working with that are similar to the above maps. ❄️
Have a terrific Tuesday and take care.