Good Tuesday to one and all. It's another winner of a weather day across the Commonwealth as our gorgeous September rolls on. We will change things up a bit later this weekend into next week as a big upper level low works into the region.
Temps out there today range from the middle 40s to middle 50s across the state and wind up in the 70s again with a mix of sun and clouds.
Wednesday is a bit milder with mid and upper 70s central and east and low 80s west. Those numbers come up into the upper 70s and low 80s for central and eastern Kentucky Thursday and Friday. The west may see numbers a degree or two better, but this area may also see some showers.
Scattered showers may very well show up in the far west on Thursday. The NAM sees these showers…
As this is happening, a system develops along the southeastern coast and slowly lifts to the north along the east coast. The National Hurricane Center is even highlighting this region for possible development…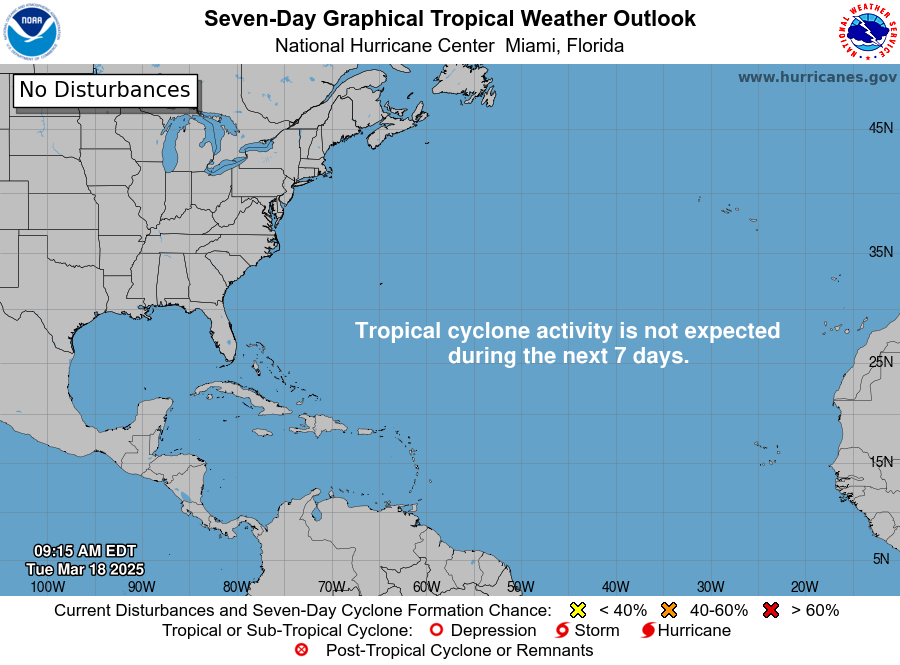 That would likely be a subtropical system, but you get the idea.
As mentioned, the models take this up the east coast this weekend and early next week. Can it get far enough west to throw a shower into the region? I have my doubts but a few models like the Canadian are doing just that…
As that system pulls away to the northeast, it opens up the pattern to produce a big cutoff system across the Plains and Mississippi Valley. This would likely roll into our region at some point early next week, but the details are still to be determined.
Here's the Canadian Model showing this…
At the surface, that kind of setup would produce rounds of beneficial rains in our region. This animation starts Sunday night and goes through next Thursday…
Bring on the rain!
Looking longer range toward October, we find the European Weeklies showing a lot of ridging across Canada with a weak trough in the east and southeast…
The control run of the EURO Weeklies has a much more pronounced trough across the central and eastern parts of the country…
Check out that massive block across Greenland! That's what a -NAO looks like, folks.
Have a great Tuesday and take care.