Good evening, gang. To show you just how widespread this extreme winter weather is.. take a look at how much of the country is currently under some type of warning or advisory…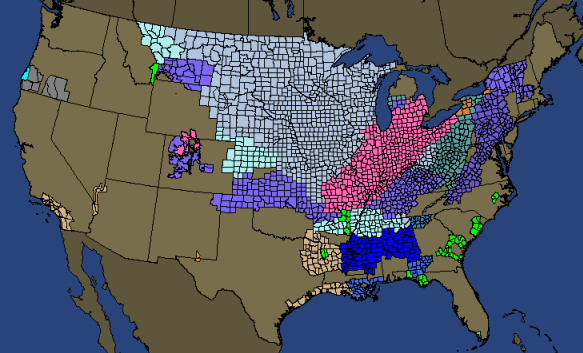 Those will likely expand farther east and south over the next couple of days. Here's a closer look at the bluegrass state…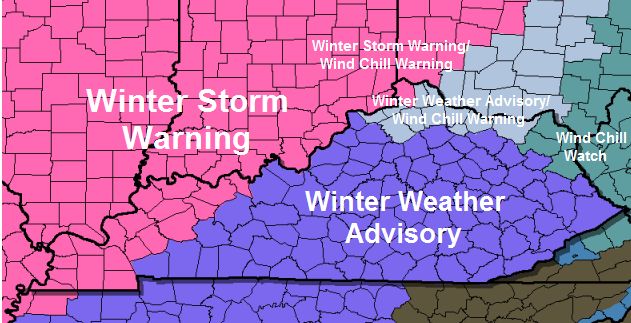 Wind Chill Warnings will likely be issued for the entire region for Monday and Tuesday. Wind chills approaching -30 with readings below zero will make for a life-threatening situation.
The band of heavy snow behind the arctic front tomorrow evening into the overnight still means business and will combine with a flash freeze to produce traffic nightmares.
While the cold on Monday will be dangerous… something neat is going to happen. You are going to see it snow with temperatures below zero. There is a lot of low-level moisture and I think we see rounds of flurries and snow showers with some light accumulations. The snowflakes will be much different from the ones we normally see around here because of the bitter cold.
Basically… it's the north pole around here Monday and Tuesday.
Take care.